May. The month I read all the books.
{As always, covers link to Goodreads pages.}

What I Thought Was True by Huntley Fitzpatrick – I enjoyed this sophomore novel — perhaps not quite as much as Huntley Fitzpatrick's debut, My Life Next Door, but WITWT was just the right book to get me into that lazy, hazy summer mindset. Protagonist Gwen is compelling, her brother Emory is a joy, and love interest Cass is as adorable as can be. But, I think WITWT's setting is my very favorite part. I kind of want to be an island girl, even if that means being "the help" when I'm not soaking up sunshine at the beach. 🙂 
Frozen by Erin Bowman – I've gotta say… I liked Frozen even more than its dystopian predecessor, Taken. Poor Gray. He's grown so much and is becoming a true leader, but life keeps throwing the cruelest of challenges his way. Thank goodness he's got Bree on his side. While their relationship is complicated, she's just the constant he needs. Of course, that's not to say Emma's out of the picture — though things concerning her take a major turn in this novel. The twists keep coming, and Erin's writing is just as beautiful in Frozen as it was in Taken — perhaps even more so. I can't wait to see how this trilogy concludes in Forged.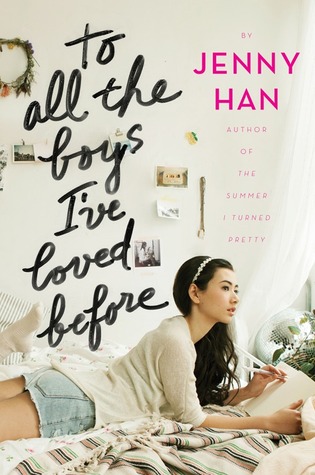 To All the Boys I've Loved Before by Jenny Han – I don't know what it is about Jenny Han's writing, but I've been enchanted by every one of her books, and Boys is no exception. I've heard from some reviewers who were put off by Lara Jean's young-ish voice, but I think she's adorable. She reminds me of Claudia Kishi, and I can totally relate to her feelings of uncertainty when it comes to boys, as well as her idealistic tendencies when it comes to family and romance. I love the way Lara Jean's connection with her father and sisters is portrayed, and I love the way her relationship with Peter develops into something surprising. Can't wait to read P.S. I Still Love You!

The Summer of No Regrets by Katherine Grace Bond – This one came recommended by my friend Sara, and I thought it was pretty fantastic. I loved the unconventional family set-up, and the budding romance was sweet and different and rather mysterious. Gotta give major credit to an author who writes a romantic interest who might be lying about everything, but charms you into loving him anyway. Summer is set in the Pacific Northwest where I grew up (automatic bonus points), and there's this whole subplot involving cougars (yep) that I found particularly unique and heartbreaking. This one's a recommend if you're looking for an under-the-radar summer romance.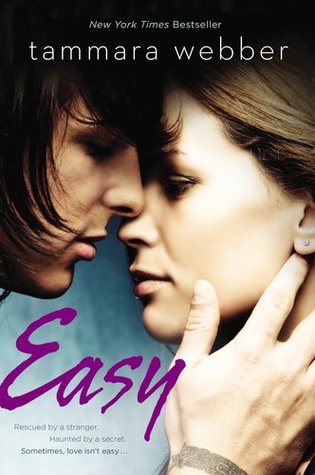 Easy by Tammara Webber – I don't read tons of NA, and while the NA books I've picked up have been sexy and wildly entertaining, I wouldn't describe them as deep or super high quality. Easy is very different, though, and I flew through it in two sittings, then immediately bought its follow-up, Breakable. Jacqueline is such an incredible protagonist. She goes through a terrible ordeal in the novel's opening, but she's no wilting flower. And Lucas… If you like mysterious, tattooed, damaged-but-ass-kicking book boys, you will positively swoon for him. He and Jacqueline develop such a genuine (also, hot) relationship over the course of this novel, and I shamelessly loved every second they were on the page together. Easy's a big NA recommend. 

Wish You Were Italian by Kristin Rae – I normally don't read books described as "clean teen" (I like my YA on the edgy side, thanks), but I follow Kristin Rae on Instagram and she's just so delightful, I couldn't help but buy her debut. Good move on my part, because Italian is super cute. Pippa's a fun narrator, and her travels through Italy gave me a serious case of wanderlust. Darren and Bruno, her boy possibilities, are appealing in completely unique ways, and Chiara and Mogan both serve as fantastic BFF figures. While this whole novel was charming, it was the last few pages that really cemented my fondness for it. Adorable.

We Were Liars by E. Lockheart – The hype surrounding this book is through the roof, and for good reason — it's incredible. It's one of those that's best read without a lot of background information, but I will say that We Were Liars totally and completely broke my heart. And it surprised me. And it was unputdownable. And it made me want to be a better writer. E. Lockhart's prose is gorgeous: spare and clean, yet beautifully poetic. This one's going to be a 2014 favorite for sure.

Push Girl by Jessica Love and Chelsie Hill (June 3rd, 2014) – At first glance, Push Girl is simply an issue book. Kara's been dealt an incredibly challenging hand and she's facing struggles the average person's probably never even considered. But this novel is so much more than the issues it covers. It's a hopeful, honest, uplifting story about change and friendship and taking a stand. It's about healing and traveling unexpected paths and — while Kara hates this word — it's inspirational. Push Girl is  emotional and deep, but there are moments of fun, too. Plus, it's incredibly well-written. Do pick it up when it becomes available next week! My full Bookanista recommendation is HERE.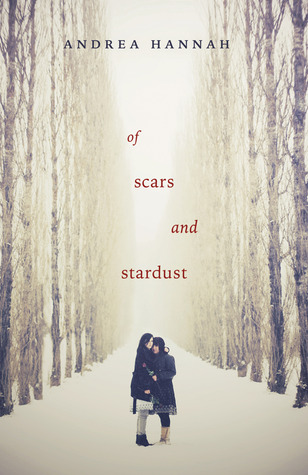 Of Scars and Stardust by Andrea Hannah (October 8th, 2014) – Yikes. This debut gave me the shivers. It's scary in this subtle, confusing way that makes you want to devour it in one sitting. I love books that are unpredictable, books that make me question the narrator and the facts she presents and the words she chooses, and Of Scars and Stardust is definitely one of those. And the writing… so lovely and evocative. I read this novel over a few 90+ degree days, yet I still felt cold every time MC Claire set foot in a cornfield. If you like twisty psychological thrillers, pick up Of Scars and Stardust up  when it debuts this fall.
That's it! What's the best book you read in May?