Here's what I read in July…
As always, covers link to Goodreads pages. 🙂
Gated by Amy Christine Parker – When I first saw this novel's hardcover image, I thought it was a story about zombies. Then I mentioned on Twitter that I'm fascinated by cults, and my friend Kristen recommended Gated. It's a compelling look into zealotism and dynamic leaders and group-think, and it's terrifying because it's fiction based on troubling cases that've taken place in the real world. I found MC Lyla's  journey engrossing, and I thought Gated's pacing was fantastic. The ending, especially, was a trip. Check it out if you like books with unusual contemporary settings or if, like me, you find cults captivating.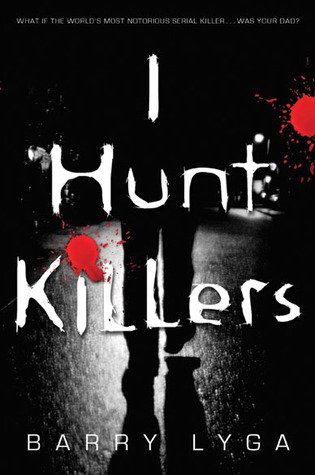 I Hunt Killers by Barry Lyga – This book was SO COOL. I put off buying it for a long time because, while I'd heard it was Dexter for the YA set, I didn't believe Barry Lyga would take Killers to the levels of gruesome and gritty and disturbing Dexter attained. But, he did and his story's incredible as a result. MC Jazz is complex and tragic (worst childhood ever — seriously), but he's also super smart and darkly funny, and he wants so badly to be normal — nothing like his father, the most notorious serial killer America's ever seen. Jazz's friends are awesome too. Howie is hilarious and Connie is badass and, along with Jazz, they make a fantastic mystery-solving, crime-fighting trio. One of the most interesting aspects of this novel was Jazz's bond with small-town sheriff, G. William Tanner. He's the man who put Jazz's Dear Old Dad behind bars, but he becomes something of a father figure to Jazz. Watching their relationship unfold and deepen was riveting and incredibly satisfying. Big recommend!

The Miraculous Journey of Edward Tulane by Kate DiCamillo – A reread for me, because I wanted to share this gorgeous middle grade novel with my daughter. Once again, the final pages gave me chills. Edward Tulane's themes of giving and accepting love are relayed with such nuance, and main character Edward, a ceramic rabbit who likes fine clothing (yes), is so compelling. This book's chapters are short and its language is accessible, but the story is so profound. If you've got kiddos, I recommend reading Edward Tulane with them.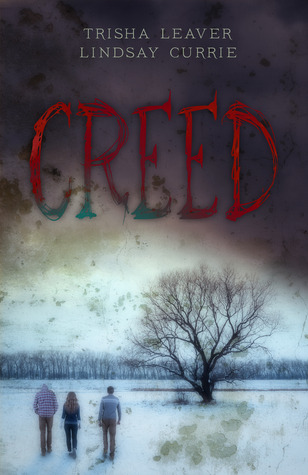 Creed by Lindsay Currie and Trisha Leaver (November, 2014) – One of the most unique YAs I've read in a long time — this is true horror, friends. Creed is atmospheric, quietly (and then not so quietly) creepy, and shocking in too many ways to list. Every time I thought, no, the authors won't go THERE, they totally did, and then I'd send Lindsay Currie frantic DMs that read, What?! No! Not THAT person! I imagine she read my messages while laughing maniacally. 😉 Here's your pre-Creed warning: This book boasts a cast of well-drawn and (mostly!) likable characters, but don't get too attached to anyone. *shudder*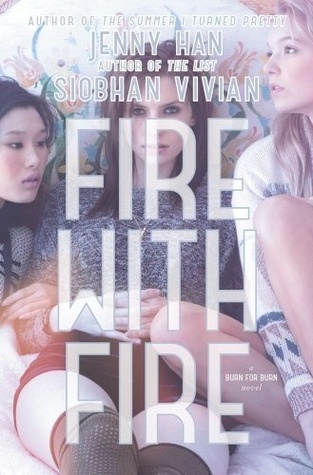 Burn For Burn and Fire With Fire by Jenny Han and Siobhan Vivian – Okay. How are these books not getting all the hype? I mean, some people are talking about them and they have awesome Goodreads ratings, but they're not getting nearly the exposure they deserve. These books are aMaZiNg. I'm an unapologetic Jenny Han fangirl and I think Siobhan Vivian's The List is fantastic, but I was in no way prepared for the awesomeness that is the Burn For Burn series. The plotting is tight, the writing is seamless, the voices are genuine, and the characters… I feel like Kat, Lillia, and Mary are are my friends — that's how well I've gotten to know them. These books are full of bitterness and revenge and unrequited love and lasting friendship; they have a large, dynamic cast (Lillia and Reeve are my favorites!) and a twisty, jaw-dropping storyline. I HIGHLY recommend them. Read Burn For Burn and Fire With Fire back-to-back before Ashes to Ashes comes out September 16th. I can't wait!
What's the best book you read in July?