So many excellent books this month!
(As usual, cover images link to Goodreads pages.)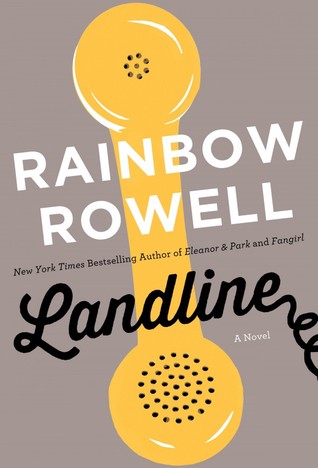 Landline by Rainbow Rowell – Oh, this book… *happy, happy sigh* It's a perfect example of magical realism (the MC talks with her husband-in-the-past via a magic yellow landline telephone — YES), and it's everything I want from adult fiction: thought-provoking, genuine, heartfelt. Plus, there were some truly funny moments. Georgie and Neal were both so uniquely wonderful, as were Heather and Seth and all of the tertiary characters (the pugs!). Rainbow Rowell writes relationships so beautifully and authentically, and this book left me wanting to be a better wife and mom and person. Love when that happens!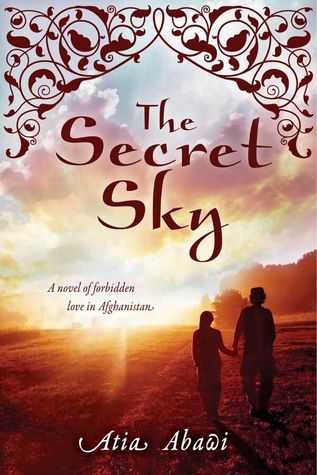 The Secret Sky by Atia Abawi – I was super excited to read this debut, a story about forbidden love in Afghanistan. I wanted it to be the YA version of A Thousand Splendid Suns (one of my Top Five Favorite Books Ever) and it did share similarities with that story. The Secret Sky was less romantic than I'd been anticipating, but I still very much enjoyed it. The details about Afghan culture and Muslim traditions were fascinating, and the characters were incredibly well-drawn. There were some brutal scenes in this novel, but its conclusion left me hopeful, and with a satisfying sort of curiosity. Check it out if you're looking for riveting  contemporary YA with diverse characters and/or settings.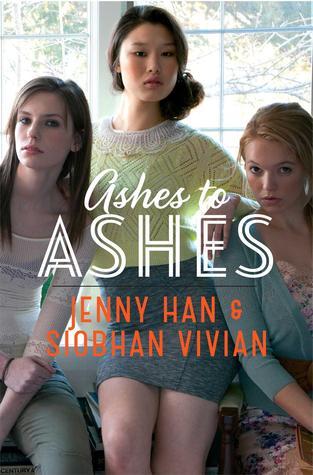 Ashes to Ashes by Jenny Han and Siobhan Vivian – One of my most anticipated reads of the year and I LOVED it until (major spoilers in white — highlight to read)... the end. I adore Jenny Han's and Siobhan Vivian's previous works and it pains me to say this, but I'm disappointed by how this trilogy ended. That has nothing to do with quality of prose or plotting or character development, and has everything to do with Reeve. He lost EVERYTHING even though (I think) he was the character who grew the most. I hated him in the first book, and now (thanks to some truly brilliant writing) I ♡ him. I desperately wanted a satisfying ending for him and he didn't get one and I am just so bummed. Still. Which brings me to Lillia and Alex riding off into the sunset together, happily ever after. Just… no. REEVE AND LILLIA ARE SUPPOSED TO END UP TOGETHER! And then there's poor Kat. She doesn't get to go to her dream school and her dad, who's awesome, up and dies from a heart attack. Why, authors? WHY?! *sad, sad, SAD face* I mean, I get it — writers have to be true to their story, but man… I've been SO invested in these characters. I wanted so much more for them. My reactions to this series have been intense since book one, and my passion for these fictional people says a lot about their world and their relationships and the arc of their story. I love that these books made me think hard about revenge and redemption, and I'm a huge fan of the trilogy. You should read it so we can discuss. 🙂

Unlit Star by Lindy Zart – I'm not usually a fan of kissing covers, but I think this one's sort of beautiful. Unlit Star came highly recommended and while the writing style and main character, Delilah (who's a little prickly), took  some getting used to, I ended up totally consumed by the story. Truly — I read it in a day. Love interest Rivers is so appealing and the romance rang completely true. This novel reminded me a little bit of A Walk to Remember, so if those sorts of sad-but-lovely stories are your thing (they're mine, obviously) give it a read.

All Our Yesterdays by Cristin Terrill – I cannot believe it's taken me so long to read this story! It's a total Katy Book, and I loved it completely (plus, hello, pretty new cover!). This novel's world-building is thorough and its elements of time travel are well thought-out and gripping, but it was the romance that had me unable to put it down. I *adored* Finn and Em together (so sweet and steamy!), and I found myself rooting for Marina and James despite the twists and turns that kept coming. All Our Yesterdays is beautifully written and thrilling and romantic, with a kick-ass main character — I highly recommend it!
Tell me… What's the best book you read in September?