April: Month of the Fascinating Fictional Female
I read some seriously good books this month!
(As always, covers images link to Goodreads pages.)

Faking Normal by Courtney C. Stevens – While I enjoyed this book from its earliest pages, it didn't become truly impressive until its conclusion — I loved the way author Courtney Stevens wrapped this debut up. MC Alexi is a compelling narrator who's struggling with a dark secret. While her behavior makes sense, there were moments when I wanted to give her a little shake — I so wanted her to see that what happened to her was not her fault. Luckily, she reconnects with sweet loner Bodee, who is one of the most endearing YA boys I've read. He's battling his own demons, but he's unwaveringly there for Alexi, and in a refreshingly nonjudgemental way. Bodee helps Lex regain her autonomy and become a girl who is strong and determined and far healthier than she is at the novel's opening. While there were a few moments in this story that (for me) bordered on preachy, I think it's an incredibly strong debut.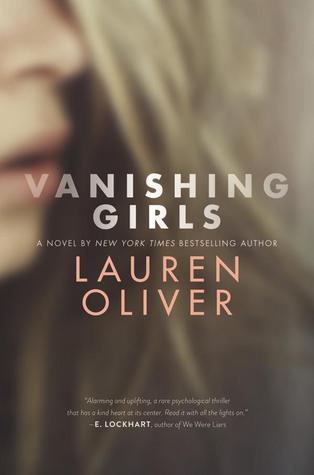 Vanishing Girls by Lauren Oliver – I've read two books in the last couple of years that have a premise similar to that of Vanishing Girls, so I figured out this story's mystery fairly quickly. That said, knowing what was coming did not ruin my reading experience; rather, I used this novel as an opportunity to study how a talented author pulls off this sort of meandering, enigmatic plot. Lauren Oliver's prose is predictably gorgeous and, once again, she has crafted complex, unpredictable characters who I cared about genuinely. I recommend Vanishing Girls if you're a fan of dark, twisty YA.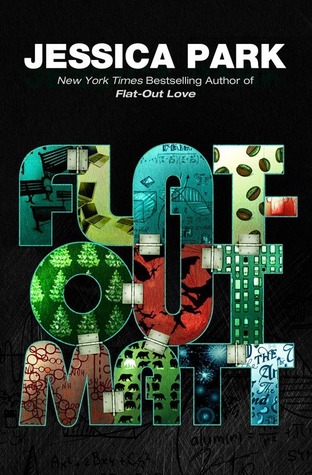 Flat-Out Love and Flat-Out Matt by Jessica Park – These books were recommended to me by a friend who I now think of as my book soulmate. She was so right — I loved these stories! When I bought Flat-Out Love, I didn't know it was a trailblazer in NA self-publishing (the paperback is now pubbed by Skyscape), nor did I know that there was a companion, Flat-Out Matt, or a follow-up, Flat-Out Celeste (which I can't wait to read!). Flat-Out Love's romantic tone reminded me of Anna and the French Kiss — the slow-burn romance is delicious torture. It's so obvious who MC Julie is meant to be with, but thanks to a series of misunderstandings and missteps and messy family dynamics, her journey to coupledom is all sorts of complicated, and totally worth the ride. Flat-Out Matt is the perfection companion; several chapters from Flat-Out Love told from Matt's POV, plus a very — ahem — special night told from Julie's. Guys, these books are full of eccentric characters, outstanding nerd references, and writing that reads as effortless. I wish there were more NA stories like these on the market!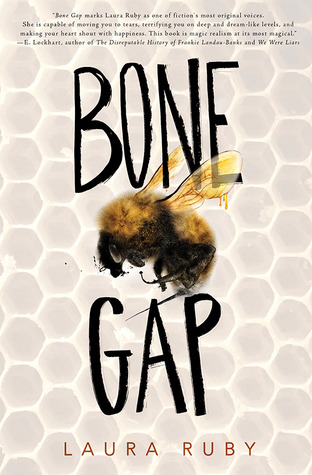 Bone Gap by Laura Ruby – The best book I've read so far this year. I'd heard that this novel is fantastical and sort of bizarre, but that's all I knew going in, and I'm so glad I started reading blindly. Because how do you describe a book like this…? It's about two sad brothers, a ballsy beekeeper, and a lovely, missing girl. There are summer jobs and whispering cornfields and first kisses; there is a fascinating small-town dynamic, a twisted fairy tale, and a magical horse. Bone Gap is so beautifully written, so evocative and powerful, it's the sort of book that makes me want to work harder on my own writing. It's a haunting, lyrical story about love and perception and feminism, and reading it is an enchanting experience — one I didn't want to end. Highly recommend.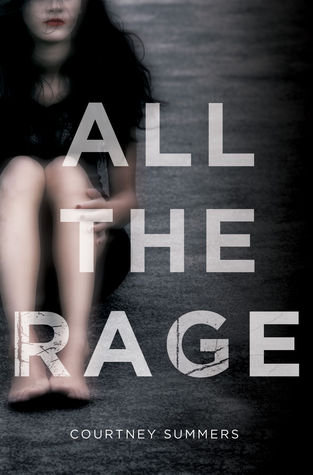 All the Rage by Courtney Summers – I've made no secret of my love of Courtney Summers' writing. She is fearless, and her latest release is bold and gritty and so, so good. Romy is a protagonist unlike any I've read before. She's rightfully lost and pissed and afraid, emotions that stem from a past sexual assault that went unpunished, as well as subsequent bullying from her classmates. Romy isn't a likable girl in the traditional sense (she lies, she gets into fights, and she thinks cruel thoughts) but I happen to love her. She's so honest — an uncomfortable, exhilarating sort of honest. Her supporting cast is also riveting. I particularly enjoyed Romy's mother, who's doing the best she can, as well as Todd and Leon, who become positive male figures in Romy's life. All the Rage is a gut-wrenching story that illustrates how complicated it is to trudge through life as a female, and how scary it can be to raise a girl in this world. Read it.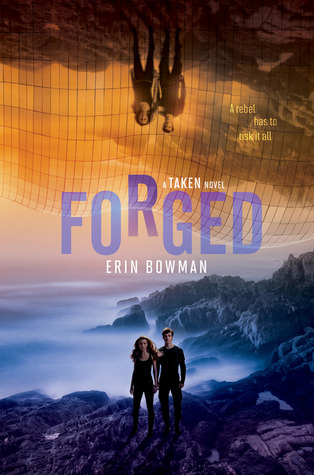 Forged by Erin Bowman – I've been bad about keeping up with trilogies and series lately. I've started so many over the last few years, but most have fallen off my radar — even those whose first books I truly enjoyed. The Taken trilogy is one that's held my interest since its first book released in 2013, though, and that's because of its characters. Don't get me wrong — the world-building is fantastic, the plot is unique, and the pacing is swift, but it's Gray, Bree, Clipper, Emma, Sammy, and Blaine who've kept me committed. Bree, especially, continues to blow me away with her awesomeness. Though she's not the lead character, she's a standout thanks to her independence and toughness and vigor, and she lends a sense of humanity (and humility) to protagonist Gray. Author Erin Bowman concludes her debut series in a way that feels real and true and courageous and, though there were some genuinely heartbreaking moments, I closed this novel feeling hopeful and content. Recommend!
What's the best book you read in April?