May = All the Romance
(As always, cover images link to Goodreads pages.)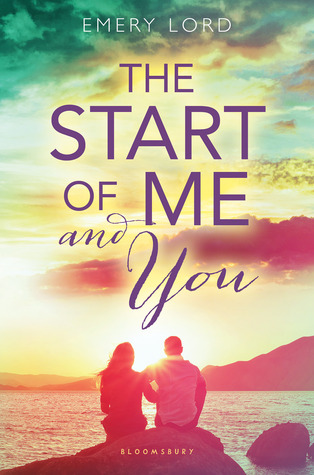 The Start of Me and You by Emery Lord – I found this sophomore novel to be as close to perfect as possible. I love Emery Lord's debut, Open Road Summer, but The Start of Me and You was absolutely unputdownable. MC Paige's character arc is so compelling. She's struggling to come to terms with the sudden death of her first boyfriend, but her story never feels bogged down by grief. Paige wants to feel better — she wants to make changes and find happiness — and she takes steps toward her goals with the help of her most excellent group of girl friends, plus some new boys who enter her life rather unexpectedly. It was so much fun to watch her relationships with Ryan and Max unfold and grow and deepen. While this book had moments of sadness, it had many more moments of pure joy, and it gave me actual butterflies — Seven Minutes in Heaven <3. I loved, too, the TV show references, the Quiz Bowl scenes, Paige's many true-to-life conversations with her BFFS, and the conclusion. Recommend!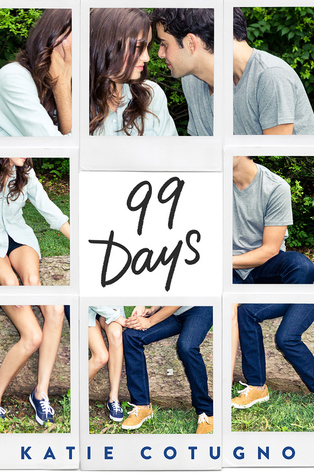 99 Days by Katie Cotugno – I love this story. I love that it is supremely messy, I love that its characters are deeply flawed, and I love that it made me think — that it changed the way I was thinking. MC Molly is in a tough spot. A year before the novel's opening, she slept with her longtime boyfriend's older brother. Then her mother wrote a best-selling novel based on the transgression. Molly's getting harassed and slut-shamed, she's grappling with guilt, and, after a year away, she's feeling majorly displaced in her small hometown. As the summer drags on, she finds herself tangled up with the Donnelly brothers once again: Patrick hates her for her betrayal, and Gabe's falling for her. Throughout the course of 99 Days, Molly makes decisions I fundamentally disagree with, and on occasion she's hard to root for. Sometimes, I sort of hated her for what she was doing to the Donnelly boys. But then, I started to see things through a less judgmental filter, and my opinions began to reshape themselves. That, for me, was the magic of this book — it's rare that my perceptions are so entirely altered by fiction. 99 Days is beautifully written, full of angst and duplicity, and it tackles some important issues in subtle, thoughtful ways. It made my heart hurt, but I can honestly say I'm better for the experience.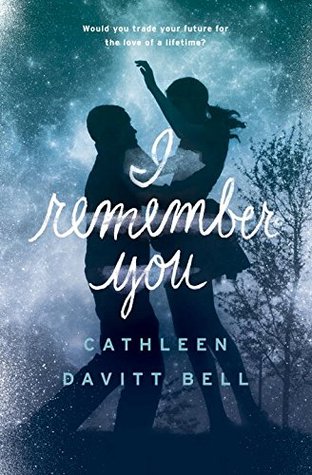 I Remember You by Cathleen Davitt Bell – Overall, I found I Remember You to be poignant and absorbing. But… I did not enjoy MC Juliet. She has political opinions that really rub me the wrong way (she's anti-military, which is a mindset I just cannot relate to), and I felt like she kind of lost herself and her backbone while falling in love. Thankfully, Juliet's boyfriend, Lucas, balances her off-putting nature quite nicely; he's the reason I enjoyed this story so much. The concept of this book is really cool: Lucas is dreaming the future in strange flashes, and comes to believe he's going to die an early and painful death; it reminded me a little of The Future of Us and The Time Between Us. I was pretty much desperate to find out how this story's plot would play out, and I wasn't disappointed. I Remember You's conclusion literally gave me chills.

The Friend Zone by Kristen Callihan – I mean, this cover… Thank God it's an eBook, 'cause I couldn't bring a physical copy of this one to my daughter's guitar lesson. But the story! I don't know what it is about Kristen Callihan's Game On books that make them so compulsively readable. Maybe it's the football. Maybe it's the fast pace, or the angst, or the (refreshing) lack of blown-up misunderstandings and melodrama. More than anything, though, I think it's the characters. Kristen Callihan writes college girls who are smart, driven, confident, and relatable. She writes guys who are… hot. They're star football players and they're very much alpha-types, but they're also flawed, full of personality and interesting backstory. I like, too, that these people Kristen Callihan writes fall hard and steadfast. Recommended if you're looking for something fun and romantic and steamy (okay, smutty). 😉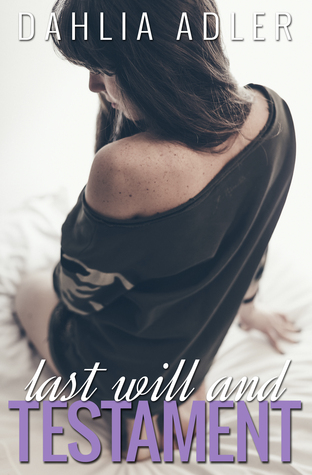 Last Will and Testament by Dahlia Adler – This story's concept reminds me of that Kate Hudson movie Raising Helen, except Dahlia Adler's NA debut is set on a college campus, its main character, Lizzie, is all sorts of feisty and headstrong, and it's full of forbidden romance and hot hook-ups. Lizzie was easily my favorite part of this story — she's genuinely funny, she's determined to keep her brothers happy and her family intact, and she's got this hidden soft spot, a vulnerability that made her feel very relatable. Teacher's assistant Connor, too, was endearing, balancing his inherent need to do the right thing with his growing attraction to Lizzie — his student. I went into Last Will and Testament thinking it'd be a typical NA romance, but it took some unexpected turns that kept me hooked in the best way. I can't wait to read Dahlia's future Radleigh University novels.

Three Day Summer by Sarvenaz Tash – This story's mood perfectly matches its vibrant, feel-good cover. It's hard to put into words what I love so much about this historical novel. It just made me all sorts of happy. Its setting is one of the greatest ever: Woodstock. Its pace is quick and engaging. It's dual-POV main characters, Cora and Michael, are incredibly likable — even the one who cheats. Its voice is light and fresh, and not just when exploring bands and skinny-dipping and bad acid trips, but also when discussing the more serious issues of the time, like the draft and the conflict in Vietnam. And its romance, though quickly intense, is genuine and charming and really sexy. Three Day Summer made me sorely regret not being present (not to mention alive) for Woodstock, but the spirit of the festival is so perfectly captured in this story, I wonder if maybe I haven't completely missed out after all.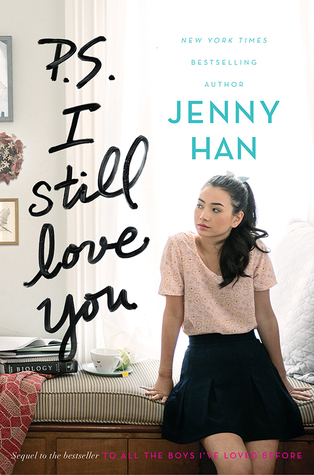 P.S. I Still Love You by Jenny Han – One of my most anticipated sequels of 2015 — I had very strong feelings about how I wanted this duology to conclude. While I adore MC Lara Jean's voice, her unapologetically innocent personality, and her family's dynamic, I knew that my enjoyment of this book would depend solely on whether she and Peter, her love interest from To All the Boys I've Loved Before, ended up together. Thanks to Jenny Han's stellar romance writing, I ship them SO HARD. I'm putting the remainder of my thoughts in white because they contain All the Spoilers. Highlight at your own risk! So… I loved this story! I'm so, so happy (and so, so relieved!) about how everything played out. Even though were are misunderstandings and miscommunications that could've probably been avoided with some frank conversation, this story felt real and authentically teen, and so true to who Lara Jean and Peter are. They both make mistakes and assumptions, but their feelings for each other are palpable, and I was legitimately awwwing over and over. I mean, that night in the treehouse… And the hug in the kitchen… And the ending! Additionally, I enjoyed learning about Lara Jean's childhood friendships, and I'm a big fan of how her relationship(-ish) with John evolved. I felt that he was a fully-formed character, not just a love-triangle plot-device. In fact, I kind of want him to have his very own book. Same with Genevieve, actually. 🙂 As I've said on this blog before, Jenny Han is one of my favorite authors, and if you're not reading her books, you should be. 🙂
What's the best book you read in May?