Only four books this month, but all four were extraordinary!
(As always, covers link to Goodreads pages.)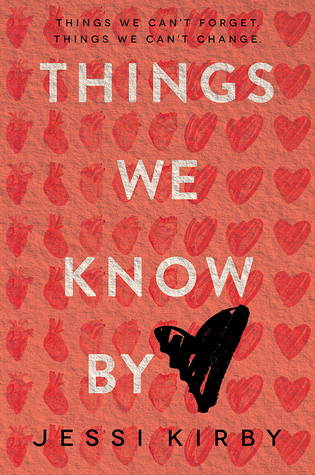 Things We Know By Heart by Jessi Kirby – I've loved all of Jessi Kirby's books, but this one's neck-and-neck with In Honor as my favorite. What I found so brilliant about this story is the simplicity of its plot, and the nuanced, aching way the author lets her characters' emotional journeys unfold. Things We Know By Heart is a quiet story about a sad girl and a sweet boy who fall slowly and convincingly in love, but both characters have secrets – Quinn's last boyfriend died suddenly, and his heart now beats in Colton's chest. I love how considerate and patient Quinn and Colton are with each other, even as they hold their secrets close. In moments of (understandable) dishonesty, there are no overblown fights or melodramatic break-ups; I got the sense that Quinn and Colton are meant to be, no matter how rutted and roundabout their path to each other has been. I also love this story's secondary characters, particularly Ryan and Gran, who offer Quinn support that never feels preachy, as well its setting, the beautiful California coast, which allows Quinn and Colton some pretty amazing dates. Big recommend for fans of contemporary YA romance.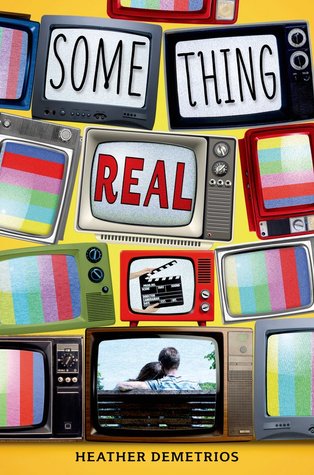 Something Real by Heather Demetrios – I must've been living under a rock when this story released in 2014, because I hadn't heard of Heather Demetrios until I devoured I'll Meet You There earlier this year. Shortly after, I read some friends' rave reviews of Something Real and knew I had to get my hands on it. I'm so glad I did — this book is awesome! The "growing up on reality TV" situation is fascinating, and the "super enormous family" situation is compelling, and I always love a sweet romance. Something Real combines all three, and I could not put it down. Chloe (AKA Bonnie) is now one of my favorite YA protagonists. She's just so real. Deeply flawed thanks to a supremely messed up childhood, but at the same time fiercely loyal, enviably tough, delightfully snarky, and heartbreakingly vulnerable. Her voice is almost conversational, and totally unflinching. Despite the utter chaos of her life, Chloe is surrounded by some wonderful people: her BFFs Tessa and Mer, her charming boyfriend Patrick, and her brother Benton, who's funny and steadfast and, along with his boyfriend Matt, completely adorable. Something Real is a gripping sneak peek into a world that seems widely overlooked — the toll reality TV can take on its non-consenting minor stars. It's also a story about relationships, and standing up for what's right, and love of all sorts. Highly recommend!

Truth & Temptation by Riley Edgewood – Lucky me! I got to read Riley Edgewood's up-and-coming contemporary new adult novel early and it's predictably amazing. Remember Teagan from Riley's debut, Rock & Release? Well, she's telling her own story now, one that's sexy and fun, but also multifaceted and deep. Teagan's childhood was not exactly charmed, and now she's struggling with anger issues, plus a multitude of other difficulties that are uncovered as the story progresses. But things aren't all bad. Teagan's got a new job, a couple of fantastically loyal friends (Cassidy and Vera – yay!), and a new guy, Alec, who's the perfect combination of steamy and sweet. Honest confession: I didn't love Teagan when I read R&R. She struck me as petty and, sometimes, downright mean. But T&T sheds so much light on her backstory and the personality it fostered, and it didn't take me but a few pages to find myself firmly on Teagan's side. I desperately wanted to see her successful and happy and at peace with herself. If you're into NA that's weighty as well as sexy, check out Truth & Temptation when it releases in late July.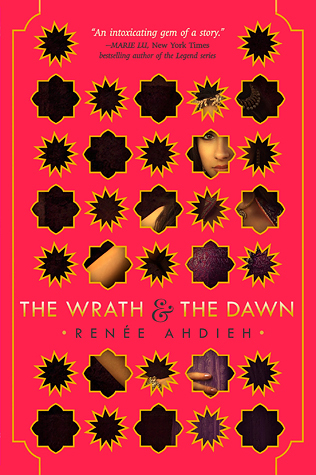 The Wrath & the Dawn by Renee Ahdieh – I've read some outstanding fantasy over the last few years, and The Wrath & the Dawn is right up there with the best. I love this book. It's a spin on The Arabian Nights: Tales From 1,001 Nights — supposedly monstrous king takes a new bride each night, then kills her in the morning; clever girl marries the king, then saves her life by telling him an infinite story. The Wrath & the Dawn is full of tension and mystery and magic, and main characters Shahrzad and Khalid have some of the best chemistry I've read. She's smart and courageous and cunning, while he's dark and brooding and furtive. Their exchanges are witty, intense, and passionate, making them so easy to root for. The Wrath & the Dawn's secondary characters are equally absorbing. I love Despina and Jalal and Tariq, and the way they interact with the story's protagonists. Renee Ahdieh's prose is gorgeous and evocative, and the world she's built is rich and vividly described. I went into this book not realizing it had a sequel, so be prepared for a cliffhanger of an ending that just might break your heart. Can't wait for The Rose & the Dagger!