Four young adults, an adult, and a classic. A varied month. 🙂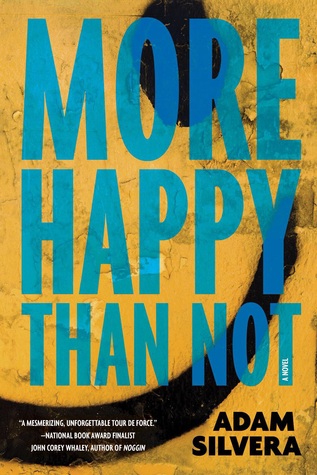 More Happy Than Not by Adam Silvera – What to say about this novel…? First, I loved it. Second, it surprised me. Third, it's gritty, and intense, and its cast is super diverse, and it boasts one of the biggest holy hell?!?! moments I've experienced in a long time. Like, really, I didn't see… it… coming. But wow. (Ha! This is pretty much the vaguest review ever, right?) Anyway, MC Aaron's had a really rough go of it. His father recently committed suicide and, shortly after, Aaron attempted to follow in his footsteps. He's doing better now. He's got a scar like a smile on his wrist, but he's also got a great girlfriend, a supportive mom, and a fun(-ish) gang of friends. But then Aaron makes a new friend, Thomas, and sort-of-maybe-probably develops feelings for him. But Aaron likes his life the way it is, and considers the (fictional) Leteo Institute's memory-alteration procedure to help him forget about his new and confusing feelings for Thomas, even if forgetting means letting go of who he truly is. More Happy Than Not asks  some really compelling questions about who we are and who we might choose to be — whether it's even possible to choose. It's a story about identity, family and friendship, love and loyalty, and it is smart. I highly recommend this one if you're looking for a truly unique YA.
All We Have is Now by Lisa Schroeder – Reading this book was just… wonderful. It follows Emerson and Vince, two homeless Portland teens (absolutely believable BFFS), as they live out their final hours awaiting the arrival of a catastrophic asteroid. Inspired by a man who selflessly aided them, they spend their time helping others make their wildest dreams come true. And it's lovely. I almost forgot, at times, that the end of the world was dawning, but then Em or Vince or one of this book's many vibrant supporting characters would mention making the most of their time — the most of their lives — and the utter grimness of the situation would come rushing back. My favorite part of this story (surprise, surprise) is Emerson and Vince's emerging romance which, considering the awful timing, feels dreadfully unfair. Still, watching Em come to terms with her feelings for kind and generous Vince gave me all the butterflies. They're so supportive of each other, and so freaking cute, but they call each other on bullshit, which I love. I also love how this story concluded in a fresh and real and, for me, totally unexpected way. Big recommend.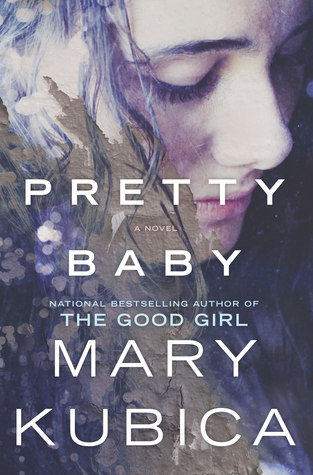 Pretty Baby by Mary Kubica – This book made me sad, sad, sad. I found myself thinking, a lot, about what I'd do in the multitude of messy situations presented in this beautifully written sophomore novel (I adored Mary Kubica's debut, The Good Girl). Told from the point of view of three vastly different narrators (Heidi, an altruistic wife and mother; Chris, her driven but meandering husband; and Willow, a skittish runaway with an infant), Pretty Baby is character-driven, yet fast-paced and twisty. Early on, I knew I was dealing with at least one unreliable narrator, which made my reading experience feel like the unraveling of a tightly woven mystery. This is a dark book, and it made me tense. It made me worry about all of its characters, but particularly Ruby, the baby, and Zoe, Heidi and Chris's preteen daughter (if there's one thing I wanted more of in the pages of this story, it's Zoe — I found her fascinating). Pretty Baby scared me, to be perfectly honest, because really… How well do we know the people we love? More than anything, though, this novel made me reflect on motherhood, family, sacrifice, and commitment. I'm so looking forward to seeing what Mary Kubica comes up with next.
Play On by Michelle Smith – What a fantastic debut! Michelle Smith writes an awesome male narrator. Baseball loving Austin's got voice for days, and I really enjoyed being in his head. He's all about baseball, and his knowledge of the sport and passion for the game feel genuine. He's struggling with the loss of his father, but he's super sweet to his mom, and he's loyal to a great group of buddies, who charmed me almost as much as Austin himself. And, he's falling head-over-heels for Marisa, a fellow baseball fanatic who's struggling with depression. Austin is exactly the sort of YA boyfriend I love to read about — he's kind and considerate and devoted, but he keeps his head about Marisa and their intensifying relationship. I love how thoughtfully and sensitively Michelle Smith portrays Marisa. She's much more layered than The Girl With Mental Health Issues who I've seen in depicted in fiction before. I love, too, that while Play On's conclusion is satisfying, things don't wrap up too tidily for Austin and Marisa, especially when it comes to her depression; their relationship feels as real as they do. Definitely give this one a read if you're into contemporary YA, particularly if you like a well-drawn male narrator.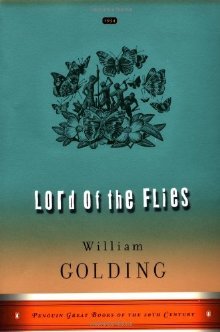 Lord of the Flies by William Golding – This book was not the summery poolside read I was hoping for. It was heavy, y'all, but that doesn't mean I don't hold it in high regard. Sometimes I have a tough time with "classics" because I prefer contemporary language and descriptions that don't span twenty-eight pages, but the prose in Lord of the Flies didn't bother me. In fact, I quite liked William Golding's writing style, and I found myself taking mental notes on his vivid descriptions of the story's setting and characters. It probably won't come as a surprise when I tell you that a novel about a gang of boys trying to survive a deserted island isn't exactly my cup of tea, but Lord of the Flies was riveting. Fun fact: My husband totally lied to me when he saw me pick this book up. I mentioned seeing something about how savage these marooned boys became, and how I'd heard that they basically took pleasure in killing each other off. He looked at me all wide-eyed and earnest and said, "Nobody dies on that island." (Uh, yeah they do.) Lord of the Flies is many things: "an allegory, a myth, a morality tale, a parody, a political treatise, even a vision of the apocalypse" (thanks, Goodreads), but more than anything, I found it to be an examination of how brutally kids can treat one another when left to their own devices. That is a very scary thing, which makes this a very important novel.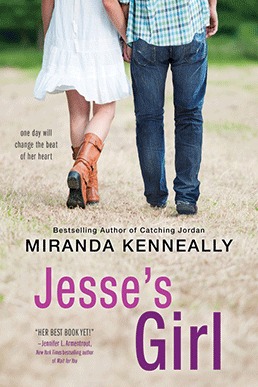 Jesse's Girl by Miranda Kenneally – Aside from the first thirty or so pages, I read this novel in a day, and then I wanted to flip back to the beginning and start all over again. It's a perfect music-infused, tons-of-banter, charged-with-swoon, end-of-summer read. Jesse's Girl is mostly set in Nashville, which is one of my very favorite cities, it's full of song references (country ❤ and otherwise), it's got a narrator, Maya, who's about as likable as they come (she's confident and autonomous and forthright, plus she's got a killer sense of style), and a love interest, Jesse, who's sort of mysterious and really guarded and, oh-by-the-way, a world famous country music star. Jesse's Girl bonuses: silly shenanigans, a The-Voice-like singing competition, and Sam and Jordan (!). Miranda Keneally writes fantastic romances. Her characters approach their relationships with candidness that's refreshing and admirable. She lets her female characters act on their attractions in the same open and free way male characters have been doing for ages, and she shines a positive light on the choices that come with the physical aspects of teenage romance. And, she does this without coming across as awkward or preachy. All this to say that Jesse's Girl is freaking fantastic and, quite possibly, my new favorite Miranda Kenneally novel.
What's the best book you read in August?