I wish I'd been able to do more reading in November. Luckily, the books I managed to sneak in were quite good…
(As always, cover images link to Goodreads pages.)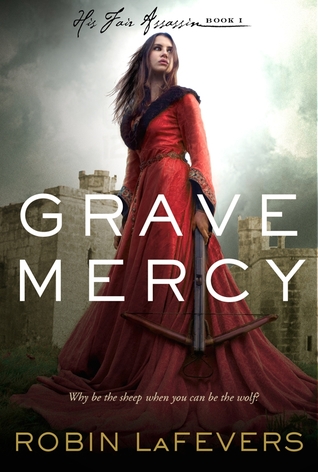 Grave Mercy by Robin LaFevers – I went into Grave Mercy expecting a light, fantastical read, but what I got was a rich, well-researched historical fiction with an ass-kicking heroine and a to-die-for slow-burn romance. Though many of my trusted book-ish friends have read and recommended this one, I put it off for a long time. The back cover summary mentions "assassin nuns" and that didn't do much to snare my attention. I'm glad I gave Grave Mercy a chance, though, because it's so good. There's mystery, court intrigue, betrayal, and legit history presented in really interesting ways. Ismae, the novel's protagonist, has a fascinating backstory and a wicked sense of humor. I found myself laughing out loud more than once, most memorably at this line: "I comfort myself with the knowledge that if Duval ever feels smothered by me, it will be because I am holding a pillow over his face." Duval, of course, is Grave Mercy's romantic interest, and he's equal parts brutish and charming. There's a scene near the story's climax where his survival is uncertain, and I experienced that unpleasant I'll-throw-this-book-at-the-wall-if-he-dies feeling — so, basically I fell for Duval just as hard Ismae did. While historical fiction isn't my first choice in genres, I found Grave Mercy enchanting. It's got two follow-up novels (Dark Triumph and Mortal Heart), and I'm very much looking forward to picking them up.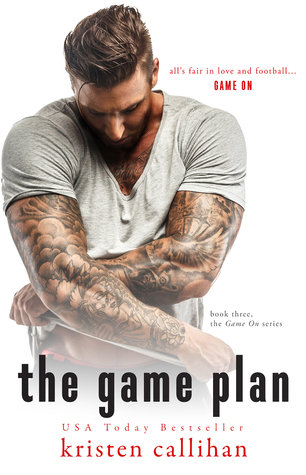 The Game Plan by Kristen Callihan – Guys, there's something about these Game On books that totally sucks me in. Rationally, I know they're a tad melodramatic, but they're also impassioned and entertaining and totally addictive — especially if you're a football fan. While Anna and Drew from The Hook-Up will probably always be my favorite Kristen Callihan couple, The Game Plan's Dex and Fiona are close contenders. They're freaking cute together, and their chemistry is super steamy. And, like all of the Game On couples, they're kind and respectful and loving to one another, even during stressful (often terrible) circumstances. So, while the plots are splashy and the drama is sensational (in the case of The Game Plan, lifted from recent news headlines), these books never feel manufactured or insincere because the couples read as totally genuine. Specific to this third installment, I love Fiona's spunkiness, Dex's quiet strength, and the various settings — New York, San Francisco, and New Orleans. I love, too, the appearances of Gray and Ivy, and Anna and Drew, and the kindred bond of the group. The Game Plan is a big recommend if you're looking for a sexy, escapist book to read over the holidays.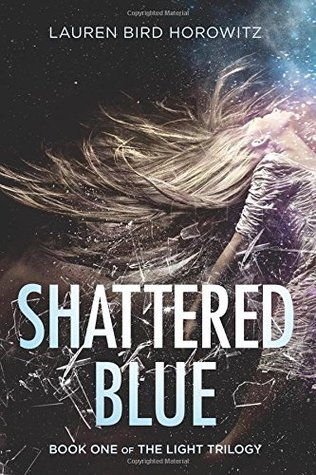 Shattered Blue by Lauren Bird Horowitz – I hadn't heard of this one before I saw in mentioned in a Twitter recommendation. It's not the sort of book I normally pick up (Fae — not really my thing), but the cover intrigued me and the story's set in one of my very favorite cities (Monterey) and I'm weirdly drawn to "dead sister" books. Also, the prose I read in the sample pages was lyrical and evocative. Oddly enough, the Fae aspect didn't end up bothering me — in fact, I thought Shattered Blue's world-building was very well done. Noa is a compelling character; I particularly enjoyed her interactions with her little sister Sasha. And Lauren Bird Horowitz's writing really is gorgeous. The imagery and bits of verse sprinkled throughout the story… wow. The one thing I didn't love about Shattered Blue was Noa's intense and quickly developing feelings for the mysterious Callum and, later, an additional character. Young adult books (specifically paranormal, I think) catch a lot of flak for "insta-love" and love triangles; I wouldn't go so far as to say that those devices kept me from enjoying this particular story, but I do prefer a slowly building romance and this… was not that. Still, I'm interested to see how these characters and unresolved plot lines develop over the course of the series, and I can't wait to lose myself in Lauren Bird Horowitz's beautiful prose once again.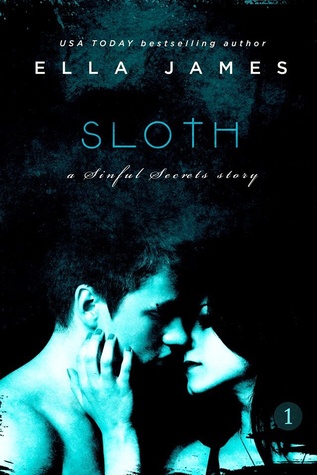 Sloth by Ella James – I debated about whether to discuss this book on my blog. It's really smutty and really graphic, and it explores marijuana dealing, as well as marijuana as a treatment for cancer-related side effects, among other adult themes. Even though Sloth is a story for a mature audiences and my blog generally focuses on sharing YA love, I want to mention it because it's very good. Like, I-read-late-into-the-night-because-I-couldn't-put-it-down good. Its mystery snagged my attention from its earliest pages, and the chemistry between its main characters, Cleo and Kellan, is intense. Despite this book's serious subject matter, it's tons of fun to be in Cleo's head. She's awkward and funny and transparent in the best way; she takes zero shit. And Kellan, for all his apparent flaws, is utterly captivating. It's easy to see why Cleo falls for him, and why she's willing to make big sacrifices to keep him. Ella James's writing is lovely (even when what she's describing is totally indecent), and she's crafted characters who feel both relatable and extraordinary. Another recommend, and big thanks to Riley Edgewood for insisting I read Sloth immediately. 😉 Also, after reading Ella James's Author's Note, I feel compelled to share this important link, but maybe wait to click until you've read the story to avoid spoilers.
Tell me… What's the best book you read in November?