Five books in October (one a reread)…
As always, covers link to Goodreads pages.
Wait For Me by Caroline Leech (January 31, 2017) – I loved this historical debut so much. Main character Lorna is living on her father's Scotland farm in 1945, as WWII is winding down. When a German POW arrives to lend a hand with farm duties, Lorna is at once put-off. Her brothers are fighting for the Allies, and Lorna wants nothing to do with the perceived enemy. But as she gets to know Paul, she discovers he's not the evil Nazi she initially took him for; he's kind and smart and sensitive, and she begins to fall for him — a very understandable reaction because *swoon*. But being with a German soldier means that Lorna must choose between love and allegiance, Paul and her family. Author Caroline Leech does an amazing job of capturing the essence of her setting and the spirit of her protagonist — it's obvious she's got a deep well of knowledge when it comes to Scotland and its history — and she writes a very convincing romance, full of sweetness and steam. Mark this one To-Read now, and look for it in stores at the end of January.
A Thousand Splendid Suns by Khaled Hosseini – One of my very favorites. My third read of this novel (this time I listened to the audiobook) and it was every bit as captivating and haunting as it's been previously. If you haven't read this Kabul-set story of friendship and love, I highly recommend picking it up.
After the Woods by Kim Savage – This psychological thriller reminded me a lot of Gillian Flynn's Sharp Objects. The plots aren't similar, but they share an unsettling sort of tension, and a cast of characters who are very hard to trust. MC Julia survived an abduction — one she became involved with because she sacrificed herself to save her best friend, Liv. Now, the anniversary of the abduction is approaching, and Julia's grappling with resurfacing memories of her time in the woods with her sociopath kidnapper, as well as Liv's increasingly destructive behavior. It's obvious that something's not right with these girls and their families and the case and the reporter who's sniffing around, but it's hard to pin down what, exactly, which kept me frantically turning pages. I'm a big fan Kim Savage's writing style; Julia has issues, but she's also got a super dry sense of humor, and I loved being in her head. I also really enjoyed Kellan — in fact, the only thing I might've liked to see more of is him. Check out After the Woods if you like tightly plotted, expertly written mystery/thrillers.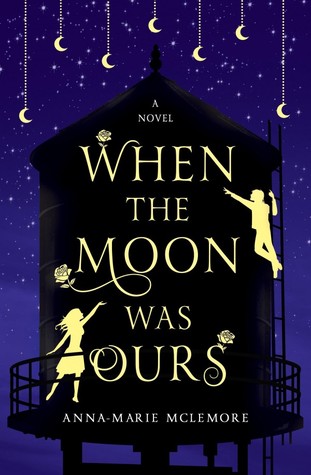 When the Moon Was Ours by Anna-Marie McLemore – Everything that's amazing about YA, basically: unique plot, gorgeous prose, unforgettable characters, plus threads of magic so strange and surreally beautiful, I couldn't help but be absorbed into this extraordinary world. I absolutely adored The Weight of Feathers, Anna-Marie McLemore's debut, so her sophomore novel was an auto-buy and, whoa, did it ever live up to my high expectations. It's the story of enigmatic Miel, who grows roses from her wrist, and who deeply loves Sam, a boy who has a penchant for hanging moons about town, and who is keeping a potentially devastating secret. There's a quartet of sisters, too, arresting mean girls with rumored preternatural powers, and they'll stop at nothing to get their hands on Miel's roses. When the Moon Was Ours blew me away with its twists, its reverential portrayal of LGBTQIA themes, and the lovely, tangible bond between its lead characters. All the stars (or moons) for this enchanting novel.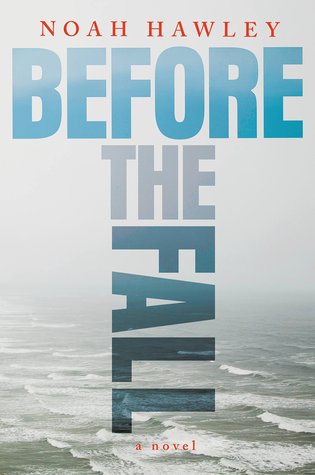 Before the Fall by Noah Hawley – Did I tell you guys I joined a book club? Before the Fall was our first read, a selection that had me rolling my eyes because, if I can be frank, on the long list of characters I find compelling, rich, white men are very near the bottom. I'm just rarely drawn to their narratives, and that was the case here, too. Luckily, this story of an unexplained plane crash with only two survivors has a large cast. While I mostly skimmed the sections about Bill, David, and Ben, I was completely drawn into the chapters told from the perspectives of characters like Sarah, Eleanor, and Rachel. I enjoyed, too, the complex backstories and the unique bond painter Scott shared with the only other crash survivor, little JJ. Before the Fall is wonderfully written, full of well-drawn (though at times off-putting) characters, and the way the mystery comes together at the end is satisfying. I'm glad I gave this one a read, even though it's not a novel that fits comfortably into my wheelhouse.
What's the best book you read in October?