I only read books with blue covers in March. 😉
As always, cover images link to Goodreads pages.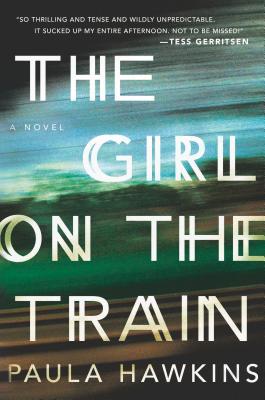 The Girl on the Train by Paula Hawkins – This is a story about unlikeable people who find themselves in some incredibly unlucky situations, then proceed to do idiotic/drunken/terrible things to one another. There's not a lot of light or hope in The Girl on the Train, but that doesn't mean it isn't an engrossing story. It's a mystery told from the perspective of multiple female narrators who are bizarrely linked and lack major reliability points (alcoholic, liar, adulteress). The men of this novel, too, are shady characters. I wasn't sure who I was supposed to root for and who I was supposed to hate — even at the story's conclusion, my feelings regarding Rachel, Anna, and Scott were particularly muddled, though that didn't make me less fond of this novel as a whole. All in all, The Girl on the Train is a twisty, smartly plotted adult debut, one I had trouble putting down.
The Distance Between Lost and Found by Kathryn Holmes – Another strong debut, this a contemporary YA. MC Hallelujah (Hallie, Hal) has had a rough several months thanks to this ass, Luke, who's been harassing her for reasons we don't discover until midway through the novel. Through a serious of unfortunate choices at a youth retreat, Hallie finds herself lost in the woods with her estranged friend, Jonah, and new girl, Rachel. The Distance Between Lost and Found is a captivating survival story. These kids are legitimately lost and suffering terribly; they're injured, starving, freezing, and fighting off wild animals — it sort of reminded me of Hatchet at times. It's also a tale about Hallelujah reclaiming her voice and autonomy after the Luke "incident." It's a joy to watch Hallie change and grow and toughen up. Her newly formed friendship with Rachel is authentic and fun (despite their whole lost-in-the-woods situation), and her slow-build romance with Jonah is adorable and kind of perfect. I'm very much looking forward to Kathryn Holmes' future books.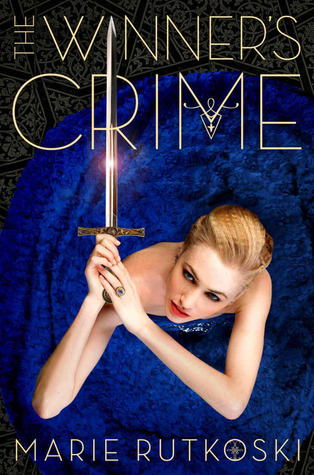 The Winner's Crime by Marie Rutkoski – I could rave about this novel for days. I'm a self-professed Contemporary Girl, but I love this fantasy series SO MUCH. I recently read a review that commented on how (and I'm paraphrasing) this follow-up book is packed with tension even though the plot itself is rather slow. And yes — exactly. I mean, things definitely happen in this second installment of The Winner's Trilogy, but Marie Rutkoski takes plenty of time to build a rich, compelling world, plus tons of suspense. Arin and Kestrel are some of my favorite YA characters. They're incredibly smart and courageous. They make difficult decisions with selflessness and poise. They make sacrifices for love. And, they have aMaZiNg chemistry — even when they're hating on each other. The Winner's Crime includes some new and compelling characters, and it's full of twists and surprises. My only complaint? Its brutal cliffhanger ending. I need The Winner's Kiss, like, yesterday!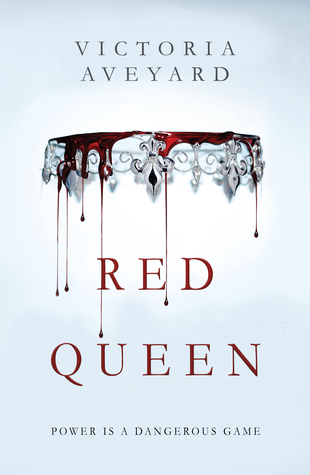 Red Queen by Victoria Aveyard – Read my thoughts on this debut HERE, in yesterday's YA Book Club post.

Drowning Instinct by Isla J. Bick – This story's voice took some getting used to. Its tone is very conversational, and there are times when protagonist, Jenna, slips into 2nd person narration because she's telling her tale to a police officer (readers don't find out why she's talking to this officer until the story's climax). Once I read a few chapters, though, I was hooked. Poor Jenna. She basically has the worst luck ever; everyone she meets seems to be out to break her. Even her apparently altruistic chemistry teacher, Mr. Anderson, crosses some decidedly fixed barriers. While he was entirely inappropriate, I'm still on the fence about whether he's truly a "bad guy." Honestly, there are no real heroes or villains in Drowning Instinct. It's hard to find any one character to root for because they're all layered and flawed and just… sad. And for me, that's this novel's greatest strength — its characters, and its unflinching delivery. If you're a fan of dark contemporary written in shades of gray, check this book out.
What's the best book you read in March?