This is a long post, guys, but I hope you'll find lots of awesome book recommendations while perusing. 
First up, I've listed all the books I read in the last year, organized by age category: adult, new adult, and young adult. Young adult books are broken down more specifically by genre.
FYI: Titles link to Goodreads pages. Titles with * were published in 2015. Books are categorized as I saw most appropriate; some may fit into more than one age category or YA genre, but I did the best I could. 🙂
Adult 
Brave New World by Aldous Huxley, The Girl On the Train* by Paula Hawkins, Pretty Baby* by Mary Kubica, Lord of the Flies by William Golding, Mud Vein and Marrow* by Tarryn Fisher, The Game Plan* by Kristen Callihan, and Sloth* by Ella James
New Adult 
I Was Here* by Gayle Forman, Flat Out Love and Flat Out Matt by Jessica Park, The Friend Zone* by Kristen Callihan, Last Will and Testament* by Dahlia Adler, and Surf & Surrender* and Truth & Temptation* by Riley Edgewood
Young Adult 
Historical – Three Day Summer* by Sarvenaz Tash, Grave Mercy by Robin LaFevers, and Vengeance Road* by Erin Bowman

Horror

– 

Daughters Unto Devils*

by Amy Lukavics

Contemporary

–

All the Bright Places*

by Jennifer Niven,

Love & Other Theories

by Alexis Bass,

Side Effects May Vary

by Julie Murphy,

Fall For Anything and All the Rage* by Courtney Summers, I'll Meet You There* and Something Real Heather Demetrios, The Distance Between Lost and Found* 

by Kathryn Holmes, 

Drowning Instinct

by Isla J. Bick,

Faking Normal

by Courtney C. Stevens,

Vanishing Girls*

by Lauren Oliver

,

The Start of Me and You*

by Emery Lord,

99 Days*

by Katie Cotugno, 

I Remember You* by Cathleen Davitt Bell, P.S. I Still Love You* by Jenny Han, Things We Know By Heart* by Jessi Kirby, Devoted* by Jennifer Mathieu, Emmy & Oliver* by Robin Benway, The Devil You Know* by Trish Doller, A Summer Like No Other* by Elodie Nowodazkij, Saint Anything* by Sarah Dessen, All We Have is Now* by Lisa Schroeder, Play On* by Michelle Smith, Jesse's Girl* by Miranda Kenneally, Made You Up* by Francesca Zappia, Everything, Everything by Nicola Yoon, The One Thing* by Marci Lyn Curtis, From Where I Watch You* by Shannon Grogan, The Distance Between Us by Kasie West, and Violent Ends* by Shaun David Hutchinson, plus 16 other YA authors

Dystopian

–

Forged*

by Erin Bowman

Magical Realism – More Happy Than Not* by Adam Silvera, Bone Gap* by Laura Ruby, Every Day by David Levithan
Fantasy – The Kiss of Deception by Mary E. Pearson, The Winner's Crime* by Marie Rutkoski, Red Queen* by Victoria Aveyard, The Wrath & the Dawn* by Renee Ahdieh, and Love Fortunes and Other Disasters* by Kimberly Karalius
Science Fiction – This Shattered World and Their Fractured Light* by Meagan Spooner and Amie Kaufman, and Blackout*

by Meredith McCardle

Paranormal – The Vanishing Season by Jodi Lynn Anderson, Shattered Blue* by Lauren Bird Horowitz
Next, a look at my favorite YAs of 2015, broken into genres and sub-genres and even some random categories that allowed me to feature the books I loved most. Covers link to Goodreads pages where you can learn more about each book, as well as find my full reviews. Again, genres and categories are subjective.
Favorite 2015 YA Historical Fictions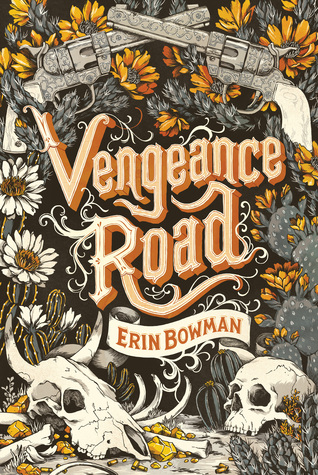 Three Day Summer, an incredible debut set at Woodstock. Its voice is light and fresh, and not just when exploring bands and skinny-dipping and bad acid trips, but also when discussing the more serious issues of the time, like the draft and the conflict in Vietnam. Its romance, though quickly intense, is genuine and charming and really sexy. And Vengeance Road, a desert-set story of revenge and lost treasure; it's rich, authentic, atmospheric, and incredibly well-researched. Protagonist Kate Thompson is stubborn and rash, but she's also brave and loyal, making her a narrator worth rooting for. Loved this Western!
Favorite 2015 YA Science Fiction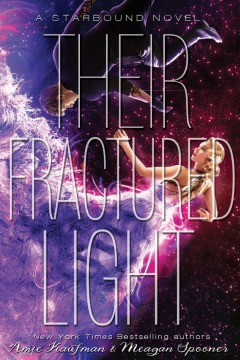 As much as I enjoyed Their Fractured Light, I couldn't read more than a chapter or two per sitting — it made me so anxious. That speaks to how much I've grown to care about these characters, but man — my pulse was racing for the better part of Sofia and Gideon's story. The Starbound novels have some of the most incredible world-building I've read, and I was thrilled to see tiny threads from the earlier books picked up and woven into the tapestry of this final installment. Such a great conclusion!

Favorite 2015 YA Fantasy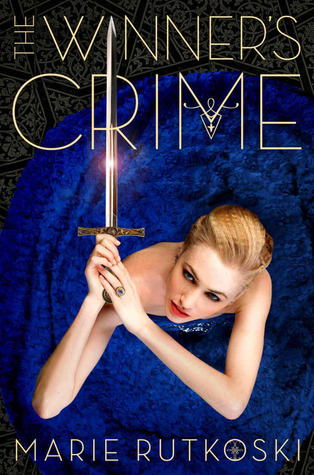 The Winner's Crime's Arin and Kestrel are incredibly smart and courageous. They make difficult decisions with selflessness and poise. They make sacrifices for love. And, they have aMaZiNg chemistry — even when they're hating on each other. My only complaint about The Winner's Crime? Its brutal cliffhanger ending. I need The Winner's Kiss, like, yesterday!
Favorite 2015 YA Contemporaries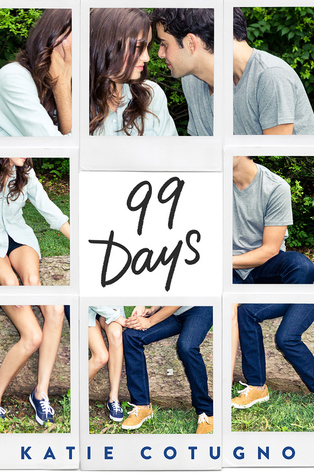 I love that 99 Days is supremely messy, I love that its characters are deeply flawed, and I love that it made me think — that it changed the way I was thinking. That, for me, was the magic of the book — it's rare that my perceptions are so entirely altered by fiction. It's beautifully written, full of angst and duplicity, and it tackles some important issues in subtle, thoughtful ways. Violent Ends also tackles difficult subject matter: the before, during, and after of a high school shooting. It's a heartbreaking, poignant, powerful story — chill-inducing in many instances. Though shooter Kirby didn't earn my sympathy (how could he possibly?), he earned my regard, my consideration, my reflection. And his victims, those who died and those who were irrevocably impacted by the shooting, will continue to haunt me.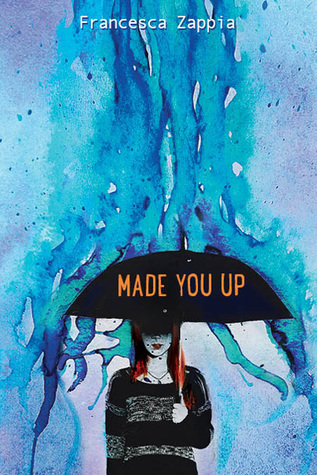 Made You Up is shrewd, unflinching, and really special, and it left me in awe of its author and her creativity (seriously — I still can't believe this novel is her debut!). It's a twisty, compelling read about family, friendship, and mental health, and Francesca Zappia's prose is beautifully literary. This book was impossible to put down — definitely a 2015 standout!
Favorite 2015 YA Thrillers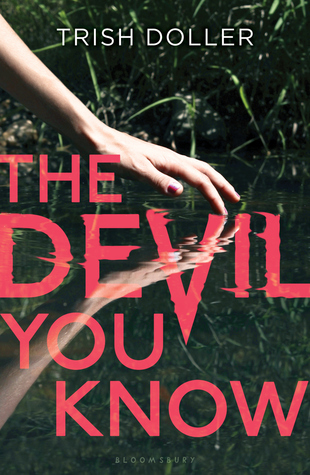 The Devil You Know is dark, raw, sexy, and scary. There are a few delightful road trip moments, but mostly I was just waiting for things to go bad. And they do — really bad. This story is a thriller mashed with a romance, and it's incredibly well done. Its quick pace, swampy Florida setting, and impending sense of doom make it unputdownable. From Where I Watch You surprised me. I was expecting a story about a baker girl (love baker girls!) who's getting some unsettling (though probably harmless) anonymous notes. While there were a few sweet moments between MC Kara and a very endearing boy, this is a dark book that addresses serious issues with frank, compelling prose. Its plot is gripping, and Kara is strong but sympathetic. Another impressive debut!
Favorite 2015 YA Novel With Verse

All We Have Now follows Emerson and Vince, two homeless Portland teens (absolutely believable BFFS), as they live out their final hours awaiting the arrival of a catastrophic asteroid. This one's such an enchanting story, I almost forgot, at times, that the end of the world was dawning. Lisa Schroeder's verse (and prose) are lovely as usual, and I was especially impressed by how this story concluded in a fresh and real and, for me, totally unexpected way.
Favorite 2015 YA Novel About Friendship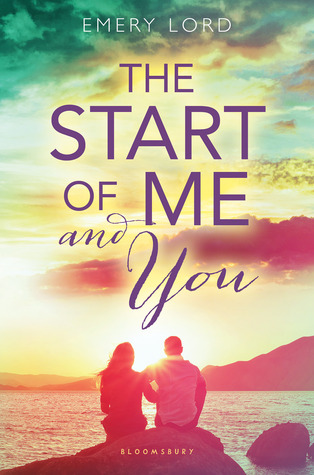 I found The Start of Me and You to be as close to perfect as possible. MC Paige's character arc is so compelling. She's struggling to come to terms with the sudden death of her first boyfriend, but her story never feels bogged down by grief. She wants to make changes and find happiness, and she takes steps toward her goals with the help of her most excellent group of girl friends, plus some new boys who enter her life rather unexpectedly. Totally heartwarming.
Favorite 2015 YA Mystery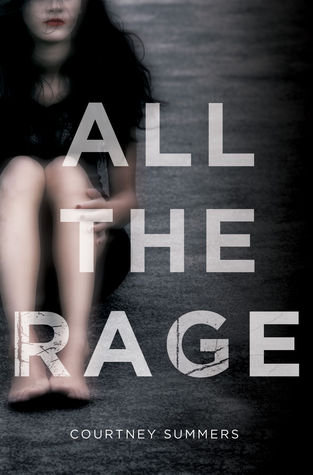 Courtney Summers is a fearless author, and All the Rage is bold, gritty, and so, so good. MC Romy isn't likable in the traditional sense (she lies, she gets into fights, and she thinks cruel thoughts) but I happen to love her. She's so honest — an uncomfortable, exhilarating sort of honest. Her gut-wrenching story illustrates how complicated it is to trudge through life as a female, and how scary it can be to raise a girl in this world. Read it.
Favorite 2015 YA Retelling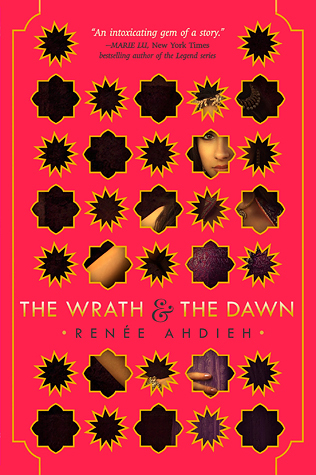 The Wrath & the Dawn is a spin on The Arabian Nights: Tales From 1,001 Nights and it's full of tension, mystery, magic. MCs Shahrzad and Khalid have some of the best chemistry I've read; she's smart and courageous and cunning, while he's dark and brooding and furtive. Renee Ahdieh's prose is gorgeous and evocative, and the world she's built is rich and vividly described. I went in not realizing this novel had a sequel, so be prepared for a cliffhanger ending that just might break your heart. Can't wait for The Rose & the Dagger!
Favorite 2015 YA Romances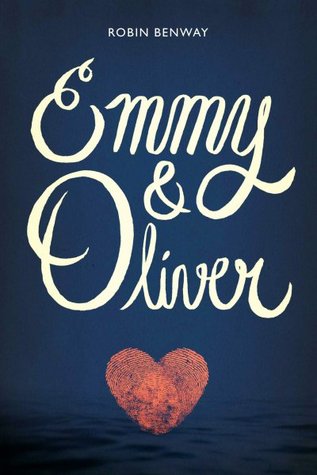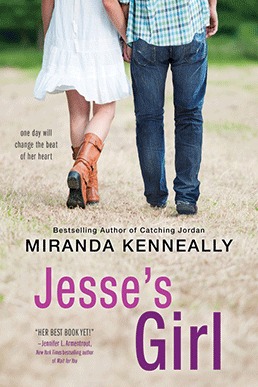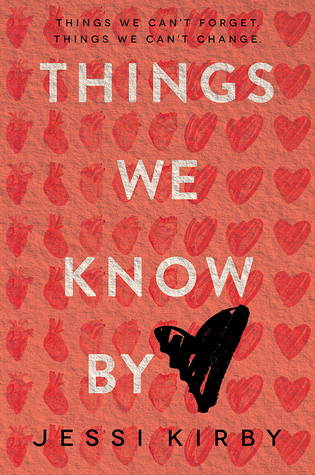 I'll Meet You There is real and raw and unflinching, and its voice… extraordinary. I mostly love the seriousness with which protagonists Skylar and Josh come to take their relationship. Their absolute commitment to one another — baggage and all — is refreshing and beautiful and (for me) very relatable. There's something so special about Emmy & Oliver. It's the perfect combination of sweet and romantic and sorrowful, infused with a slightly subdued version of the humor that first made me a Robin Benway fan. Emmy and Oliver are pretty much the greatest. They're so considerate and affectionate with one another, and I love they way they support each other unconditionally. Jesse's Girl is a perfect music-infused, tons-of-banter, charged-with-swoon read. Miranda Keneally's MCs approach their relationships with candidness that's refreshing; she lets her female characters act on their attractions in the same free way male characters have been doing for ages, and she shines a positive light on the choices that come with the physical aspects of teenage romance. Things We Know By Heart is a quiet story about a sad girl and a sweet boy who fall slowly and convincingly in love. I appreciate how patient Quinn and Colton are with each other. Even in moments of (understandable) dishonesty, there are no overblown fights or melodramatic break-ups; I got the sense that Quinn and Colton are meant to be, no matter how rutted and roundabout their path to each other has been.
Favorite 2015 YA Magical Realism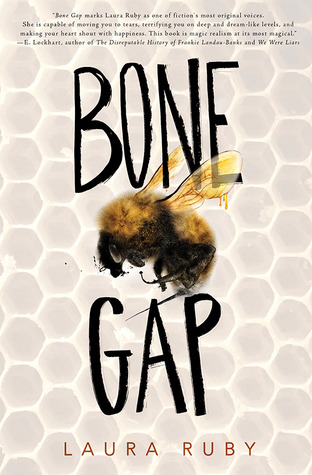 Bone Gap is fantastical novel about two sad brothers, a ballsy beekeeper, and a beautiful, missing girl. There are summer jobs and whispering cornfields and first kisses; there is a fascinating small-town dynamic, a twisted fairy tale, and a magical horse. Bone Gap is so beautifully written, so evocative and powerful, it's the sort of book that makes me want to work harder on my own writing — a haunting, lyrical story about love and perception and feminism.
Favorite 2015 Genre Bender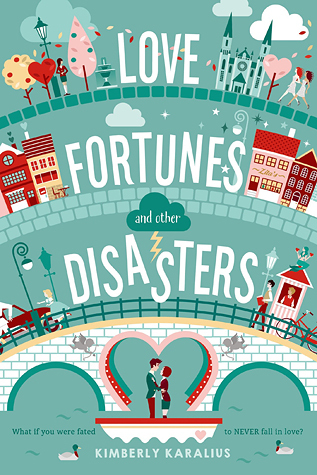 Love Fortunes and Other Disasters has the feel of a contemporary, but its setting is most whimsical, and it's all about fortunes and fate and magic. The romance in this super cute story feels inevitable, but somehow still wondrous, and the chemistry between MC Fallon (who's smart and idyllic and easy to root for) and the boy who catches her eye (a "serial dater") is slow to build and totally believable. Loved this charming debut!
Favorite 2015 YA Series Wrap-Up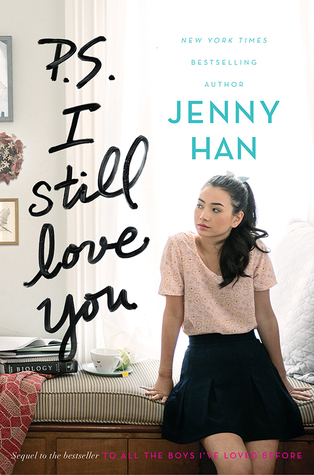 ** spoiler alert ** One of my most anticipated sequels of 2015 — I had very strong feelings about how I wanted this duology to conclude. While I adore MC Lara Jean's voice, her unapologetically innocent personality, and her family's dynamic, I knew my enjoyment of P.S. I Still Love You would depend solely on whether she and Peter, her love interest from To All the Boys I've Loved Before, ended up together. Good news: I LOVED THIS BOOK. Jenny Han is one of my favorite authors, and if you're not reading her novels, you should be.
Favorite Prequel/Novella
I had so much fun reading Nick and Emilia's witty repartee, not to mention their dance scenes, which feel intensely charged and full of longing. A Summer Like No Other's not a fluffy story — these characters have goals, and they're facing turmoil and some serious challenges. Warning: this novella's ending is going to leave you desperate for more, which is actually sort of perfect, since you can read the rest of Nick and Emilia's story in Always Second Best.
Favorite 2015 Debut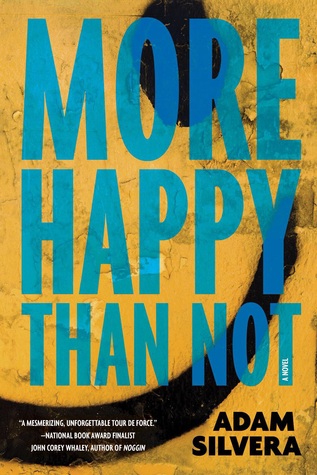 I read a lot of exceptional debuts this year, but More Happy Than Not impressed more than all the rest. First, simply, I loved it. Second, it surprised me. Third, it's gritty, and intense, and its cast is super diverse, and it boasts one of the biggest holy hell?!?! moments I've experienced in a long time. Like, really, I didn't see… it… coming. But wow! More Happy Than Not is a story about identity, family and friendship, love and loyalty, and it is smart. I highly recommend it if you're looking for a truly unique YA.
Favorite Reads Published Before 2015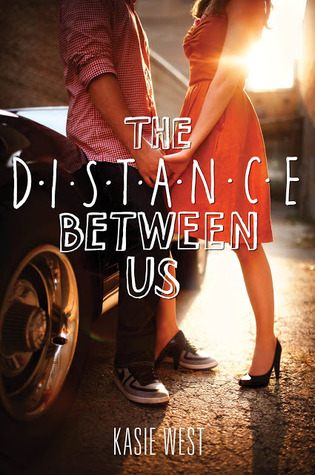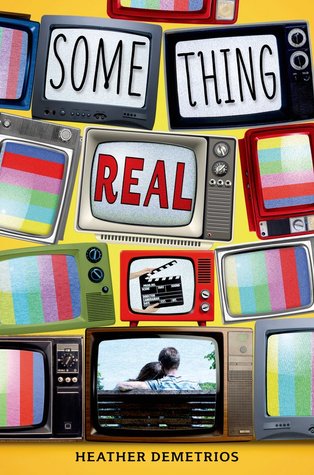 I've read all of Courtney Summers's published books, and I am officially declaring Fall For Anything my favorite among her extraordinary body of work. This book shredded me. It surprised me in ways I didn't know I wanted to be surprised; I would have been perfectly satisfied (happy, even) if the plot had played out the way I'd anticipated, but the story took this phenomenal turn, leaving me staggered and gratified and very, very impressed. The Distance Between Us was my first of Kasie West's books, and I adored it. It's my favorite sort of contemporary YA: a real story about real people dealing with real issues–nothing melodramatic or over the top. Caymen's voice is just so good, and Xander brings all the swoon. And Something Real's "growing up on reality TV" angle is fascinating, and the "super enormous family" situation is compelling, and I always love a sweet romance. This story is a gripping peek into the toll reality TV can take on its non-consenting minor stars. It's also a story about relationships, and standing up for what's right, and love of all sorts. Highly recommend all three of these!
Favorite 2015 New Adult Novels

I don't know what it is about The Friend Zone that makes it so compulsively readable. Maybe it's the football. Maybe it's the fast pace, or the angst, or the (refreshing) lack of blown-up misunderstandings and melodrama. More than anything, though, I think it's the characters. Kristen Callihan writes college girls who are smart, driven, confident, and relatable, and guys who are… hot. They're star football players and they're very much alpha-types, but they're also flawed have interesting backstories. Riley Edgewood's Surf & Surrender is equally incredible. Sawyer and Quinn are two of my favorite 2015 characters; I love their intense bond; even after years of separation, and their chemistry is smoking. I love this story's unexpected surprises, its beach-y setting, and its lovely prose — even during Sawyer and Quinn's steamiest moments.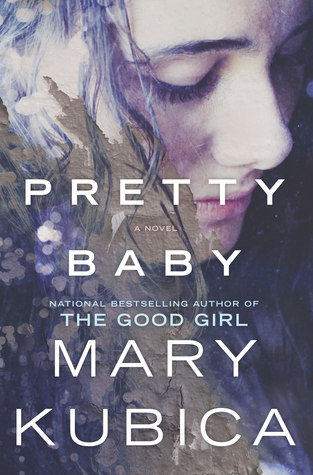 Pretty Baby made me sad, sad, sad. I found myself thinking, a lot, about what I'd do in the multitude of messy situations presented in this beautifully written sophomore novel. Told from the point of view of three vastly different narrators (Heidi, an altruistic wife and mother; Chris, her driven but meandering husband; and Willow, a skittish runaway with an infant), Pretty Baby is character-driven, yet fast-paced and twisty. Marrow reminded  me a little of Dexter and a little of that Charlize Theron movie Monster, and it's a total freaking trip. MC Margo endures a violent and upsetting journey throughout the course of the story; the brave, resilient woman she becomes is vastly different from the hopeless teenager who opens the book. Marrow made me think. It made me wonder. And most importantly, it made me feel.
So, tell me! What'd you read and love in 2015?