(I plan to do a "Currently…" post every other Tuesday. You should join me! Find the origins of the idea HERE.)
Loving
My new yoga studio! My husband bought me a membership for Christmas and it is aMaZiNg. I've practiced yoga for several years now, but mostly at home. I've never consistently attended classes, but after just a few short weeks in the studio with instructors who are deeply knowledgeable about the practice, I'm hooked.
Reading
Julie Murphy's sophomore novel, Dumplin', a contemporary YA about a small town girl who loves Dolly Parton and ends up an unlikely participant in a local beauty pageant. So far, it's as glorious as its cover.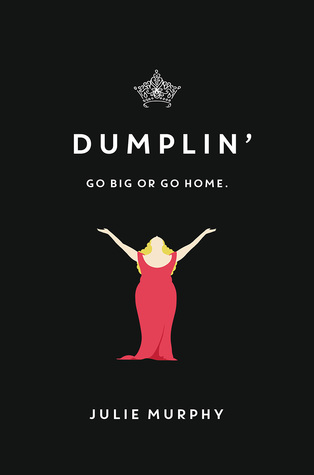 Watching
My husband and I just caught up on Homeland and, as per usual, my favorite character appears to have died in the season finale. I'm sad. My falling in love with a TV character pretty much guarantees his or her demise, which is why I don't watch much TV.
Listening To
The new season of Serial, for starters. It explores the case of Bowe Bergdahl, the Army soldier who was held as a POW by the Taliban for five years. I have a lot of feelings about Bergdahl and the circumstances under which he was captured, and I'm finding Sarah Koenig's reporting compelling as usual. I'm also listening to a YA historical fiction, Stacey Lee's Under a Painted Sky (using the new-to-me OverDrive app). I'm enjoying the story and the narration very much.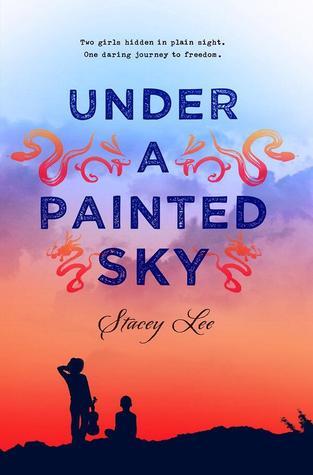 Thinking About
Goal setting, and the sort of 2016 I'd like to have. In the past, I've set a focus word for the New Year (Resolve, Acceptance, Stoicism, and Present) and tried to keep that word in mind as I went about the business of being a wife, mama, friend, and writer. This year, though, I've decided to create a mission statement, one that will hopefully remind me to live my best life in 2016. Already, it feels like a postive step forward…
Anticipating
My upcoming writers' retreat! I get to spend four days in a lovely Maryland house with five of my favorite writer buddies. I've got plenty to do as far as my Kissing Max Holden edits go, and I'm super excited about a girls' weekend away. Can. Not. Wait!
Wishing
For smooth sailing as I tackle a fairly substantial revision. I know the changes on my To-Do checklist are going to make for a stronger story, but man… I'd forgotten how challenging revisions can be! One tiny alteration, and I've suddenly got a waterfall of adjustments to make. But! I love revising a thousand times more than drafting, so no complaints here. 🙂
Making Me Happy
Guys, I signed a publishing contract. I have an amazing editor, and an edit letter I believe in. Kissing Max Holden is on Goodreads. I have an author page on Facebook. In 2017, my book is going to be a BOOK. How can I not be happy?!
What's currently making YOU happy?