Four books finished in April (all YA!), making my total number of books read so far this year 26. Here's hoping I can reach my goal of 55 books before the end of the year.
(As always, cover images link to Goodreads pages.)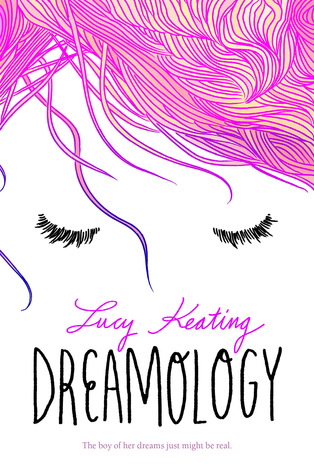 Dreamology by Lucy Keating – Oh, this book is so fun! It's romantic and full of drama, but it doesn't take itself too seriously which, along with its meandering and sometimes silly dream sequences, makes it utterly charming. Main character Alice is lighthearted and witty, and she brings a wonderful sense of whimsy to the story. She's spent the better part of her life dreaming of perfect Max, who's become something of an imaginary friend, yet he feels incredibly real to her, like a boyfriend she only sees when she's sleeping. Then Alice moves from NYC to Boston and discovers that Max — real Max — goes to her new school. Worse yet, he's got a girlfriend, and perhaps he's not so perfect after all. I really enjoyed Lucy Keating's vivid writing, as well as her three-dimensional (and totally unpredictable!) characters. Plus, how gorgeous is that cover? Recommend if you're looking for a spirited YA romance with a twist.
All American Boys by Jason Reynolds & Brendan Kiely – This novel impressed me in so many ways, but mostly because it conveys its message with compassion and nuance. It's told from two perspectives: Rashad, a spunky, artistic black kid who's brutally (and absolutely undeservedly) beaten by a white police officer, and Quinn, a white basketball player who's deeply conflicted about what happened to Rashad because the police officer in question has been a father-figure to him since his dad died. What I love about this book is how no character is without flaws. They all have moments of anger and judgement, and they all have backstories that illustrate how complex an issue race and discrimination are. I love, too, the ways in which Rashad's friends and classmates band together to take a stand against what happened to him — it's all so timely and relevant. All American Boys is smart and profound. It made me angry, it encouraged me to think, and it left me hopeful. An important read.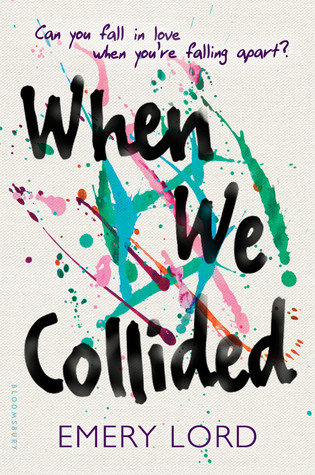 When We Collided by Emery Lord – I feel like Emery Lord is destined to be one of those authors whose most recently released book will always replace her last as my favorite. They just keep getting better and better and oh, my… When We Collided rocked my world. It's told from two points of view: Vivi, a girl with bipolar disorder who blows into idealistic Verona Beach like a tornado, and Jonah, a sad boy who gets swept up in her tumultuous wind. Vivi's chapters are so good — frenetic and colorful and sometimes chilling– and Jonah's chapters are a necessary calm amongst the storm that is Vivi. He's got his own issues — his dad's recently passed and he, his mom, and his many winsome siblings are dealing with their grief and the restaurant Dad left behind. Vivi and Jonah's relationship is unlike anything I've read in YA. They're good for each other, and they're unintentionally awful for each other, and they both care so deeply; watching it all play out did terrible things to my heart. As you might know, I never cry when it comes to books, but the conclusion of When We Collided ~almost~ got me. It's so realistic, so perfectly bittersweet… I loved it.
Salt to the Sea by Ruta Sepetys – I'm so blown away by this book. It's historical fiction set during World War II, focusing mostly on the sinking of the Wilhelm Gustloff, the deadliest maritime disaster in history (which, wow, I hadn't even heard of until I picked up this novel). Salt to the Sea is told through the eyes of four different narrators: Alfred, a self-righteous German sailor; Emilia, a sweet and starry-eyed Polish girl; Joana, an altruistic nurse; and Florian, a Prussian deserter with an invaluable secret. These four characters, both likable and despicable, are all unique and absorbing, and the way their lives weave together is so clever. Salt to the Sea is a raw story that focuses on the horrors of war, yet it boasts heartwarming instances of humanity, too: the birth of a baby, the bond forged between an old shoemaker and a lost orphan, and a romance born of violence and loss. Ruta Sepetys' prose is spare but visceral, and the way she threads symbolism throughout this novel is masterful. It's been ages since I read a book so beautiful and affecting. Highly recommend Salt to the Sea.
Tell me: What's the best book you read in April?