This is a long post, friends! It's been fun to look back on my 2016 reads, and I hope you'll find a new favorite book while perusing. 
First up, I've listed all the books I read in the last year, organized by age category: adult, new adult, middle grade, and young adult. Young adult books are broken down more specifically by genre, since there are so many.
FYI: Titles link to Goodreads pages. Young adult titles with * were published in 2016. Titles with ** are debuts that will be published in 2017. Books are categorized as I saw most appropriate; some might fit into more than one age category or YA genre, but I did the best I could. 🙂
Adult

The Night Circus by Erin Morgenstern, The Boy Who Drew Monsters by Keith Donohue, Follow the River by James Alexander Thom, In the Unlikely Event by Judy Blume, Me Before You by JoJo Moyes, The Light Between Oceans by M.L. Stedman, Before the Fall* by Noah Hawley, The Nightingale by Kristin Hannah
New Adult
November 9 by Colleen Hoover, Love in B Minor* by Elodie Nowodazkij, Summer Skin* by Kirsty Eager
Middle Grade

Wonder by RJ Palacio, Rules For Stealing Stars by Corey Ann Haydu
NonFiction
Becoming Nicole: The Transformation of an American Family by Amy Ellis Nutt, Take Off Your Pants by Libbie Hawker
Young Adult

YA Historical – Under a Painted Sky by Stacey Lee, Salt to the Sea* by Ruta Sepetys, Wait For Me** by Caroline Leech
YA Magical Realism – The Weight of Feathers & When the Moon Was Ours* by Anna-Marie McLemore, Devil and the Bluebird* by Jennifer Mason-Black
YA Contemporary – The Distance Between Us & On the Fence by Kasie West, Dumplin' by Julie Murphy, Thicker Than Water* by Kelly Fiore, Althea & Oliver by Cristina Moracho, How To Keep Rolling After a Fall* & How to Say I Love You Out Loud by Karole Cozzo, First & Then by Emma Mills, In Real Life* by Jessica Love, The Boy Next Door by Katie Van Ark, The Girl Who Fell* by Shannon Parker, Dreamology* by Lucy Keating, All American Boys by Jason Reynolds & Brendan Kiely, When We Collided* by Emery Lord, The Year We Fell Apart* by Emily Martin, You Don't Know My Name** by Kristen Orlando, The Hundred Lies of Lizzie Lovett** by Chelsea Sedoti, Simon vs. the Homo Sapiens Agenda by Becky Albertalli, It Started With Goodbye** by Christina June, Last Year's Mistake by Gina Ciocca, The Last Boy and Girl in the World* by Siobhan Vivian, Exit, Pursued by a Bear* by E.K. Johnston, South of Sunshine* by Dana Elmendorf, Escaping Perfect* by Emma Harrison, No Love Allowed* by Kate Evangelista, What's Broken Between Us by Alexis Bass, The Heartbeats of Wing Jones** by Katherine Webber, Wild Swans* by Jessica Spotswood, Fear Me, Fear Me Not* by Elodie Nowodazkij, Under Rose-Tainted Skies** by Louise Gornoll, Wanderlost* by Jen Malone, Catch a Falling Star by Kim Culbertson, After the Woods* by Kim Savage, Sad Perfect** by Stephanie Elliot, Other Broken Things* by C. Desir, Definitions of Indefinable Things** by Whitney Taylor**, Holding Up the Universe* by Jennifer Niven
YA Fantasy – These Vicious Masks* by Tarun Shanker and Kelly Zekas, The Love That Split the World*  by Emily Henry, Ruby Red by Kerstin Gier, The Winner's Kiss* by Marie Rutkowski, The Rose & the Dagger* by Renee Ahdieh, The Raven King* by Maggie Stiefvater, Gilded Cage** by Vic James, The Star Touched Queen* by Roshani  Chokshi

YA Speculative Fiction (Sci-Fi, Paranormal, etc.) – Cold Kiss by Amy Garvey, Walk on Earth a Stranger by Rae Carson, Noggin by John Corey Whaley, A World Without You* by Beth Revis
Of the YA novels I read that were published this year,
some standouts…
Favorite 2016 YA Historical Fiction
Salt to the Sea blew me away. It's set during World War II, and focuses on the sinking of the Wilhelm Gustloff, the deadliest maritime disaster in history. Ruta Sepetys tells her story through the perspectives of four different but equally compelling characters. Her prose is spare but visceral, her cast unforgettable, and the way she threads symbolism throughout this novel is masterful. It's been ages since I read a book so beautiful and haunting. 
Favorite 2016 YA Speculative Fiction

I'm cheating a little here, because A World Without You is actually straight-up contemporary, but a lot of it reads as spec-fic because Bo, our protagonist, is suffering from severe delusions. He believes he is a time-traveler, and he's desperate to save his girlfriend from 1600s Salem, where he believes he accidentally left her. Because the story is told mostly from Bo's 1st person POV, it seems as if we really are manipulating time along with him. A harrowing novel that addresses mental illness in a manner unlike any I've read before. 
Favorite 2016 YA Fantasy Novel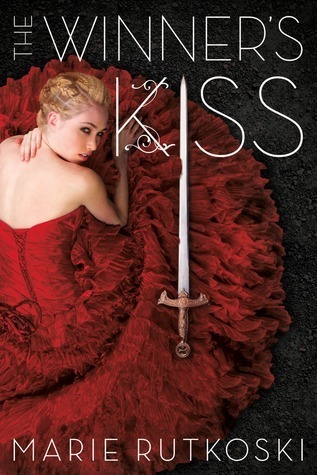 I loved everything about The Winner's Kiss, the final book in one of my very favorite trilogies. It's a beautifully written story about love and war, full of emotion and fraught with tension, and its protagonists, Kestrel and Arin, will stay with me forever. I would honestly live in this world, if I could — it's so rich in detail, populated by characters I wish I could know. I hesitate to say too much about the last installment's plot for fear of spoiling its gloriousness, but if you've yet to read the Winner's novels, I highly recommend them.
Favorite 2016 YA Contemporary Novels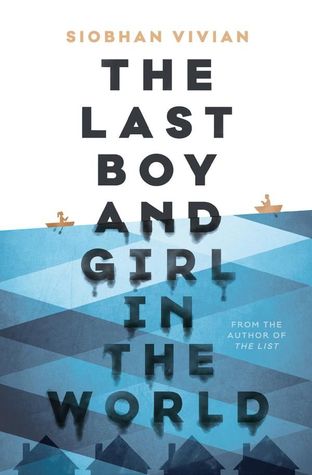 Wild Swans is so lovely. It's a quiet story about a girl named Ivy who, thanks to her talented (and troubled) lineage, is striving to meet her granddad's sky-high expectations. Give it a read the next time you're in the mood for a heartfelt contemporary with gorgeous writing and a wonderfully relatable protagonist. The Last Boy and Girl in the World's main character Keeley's lack of self-awareness made me cringe about a thousand times, but she's absolutely charming and lovable, and its setting, a town that's about to be sunk by a damned river, is super unique. Both of these stories surprised me in a lot of really great ways, and both Jessica Spotswood and Siobhan Vivivan are now among my favorite contemporary YA writers.
Favorite 2016 "Issue" Book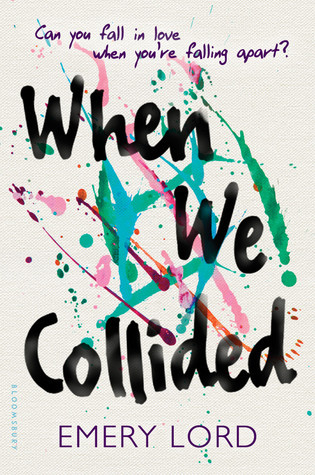 Other Broken Things is an unflinching exploration of alcoholism and recovery, narrated by Natalie, a seventeen-year-old girl who's fresh out of rehab after a DUI. This story is so complex; I found myself desperate to shake some sense into Natalie while simultaneously wanting to give her the world's biggest hug. Check this one out if you like stories about ballsy girls facing enormous challenges. When We Collided is an incredibly affecting story. It's told from two points of view: Vivi, a girl with bipolar disorder who blows into idealistic Verona Beach like a tornado, and Jonah, a sad boy who gets swept up in her tumultuous wind. I never cry when it comes to books, but the conclusion of When We Collided ~almost~ got me. It's so realistic, so perfectly bittersweet… I loved it.
Favorite 2016 YA Mystery

Fear Me, Fear Me Not is chilling in the best way! It's part romance, part murder mystery, and it's bursting with suspense. If you're ready for a book that'll have you searching for clues while giving you a few good scares, featuring characters who are easy to root for, plus some very well written swoon, check out Fear Me, Fear Me Not.
Favorite 2016 Family-Focused YA Novel 

Thicker Than Water was high on my most-anticipated of 2016 list, and it did not disappoint. It's a story about addiction and the toll it takes on an already floundering family. Author Kelly Fiore's depictions are devastating in their accuracy and, thanks to the novel's before/after format, there's a sense of inevitability that makes it hard to put down. Definitely worth checking out if you're a fan of dark, hard-hitting YA.
Favorite 2016 YA Novel About Friendship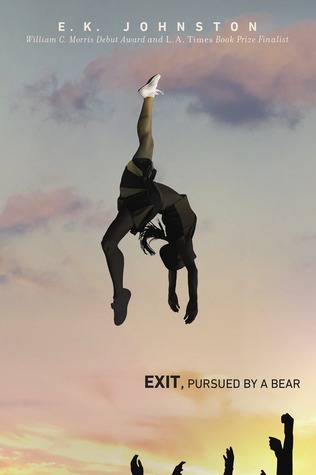 Exit, Pursued by a Bear, about a girl who is raped at cheer camp, is smart and nuanced. While E.K. Johnston realistically portrays the trauma of sexual assault and the viciousness of teenagers in the wake of a "scandal" like the one featured in this book, main character Hermione never reads as weak. She's sad and confused and angry and afraid, but she's so resilient, and she never lets what happened at camp bury her. I love how cheerleading is depicted — as a legitimate, kick-ass sport. Hermione and her friends aren't vapid pom-pom shakers; they're loyal athletes who rally around their own. Big recommend.
Favorite 2016 YA Thriller

After the Woods reminded me a lot of Gillian Flynn's Sharp Objects. MC Julia survived an abduction — one she became involved with because she sacrificed herself to save her best friend, Liv. Now, the anniversary of the abduction is approaching, and it's obvious that something's not right with these girls and their families and the case and the reporter who's sniffing around, but it's hard to pin down what, exactly, which kept me frantically turning pages. Read this one if you like tightly plotted, expertly written  psychological thrillers.
Favorite 2016 YA Retelling

Not sure if Devil and the Bluebird is technically a retelling, but it's inspired by a folktale so I'm rolling with it. Gorgeous cover, evocative prose, atmospheric and unique. Protagonist Blue has made a deal with the devil; she's traded her voice for help in finding her missing sister. Blue begins her journey with a pair of magic boots, her dead mother's guitar, and heart full of grief. This is a unique, moody story that had me entirely enchanted.
Favorite 2016 YA Romances

The Year We Fell Apart does an interesting thing, gender swapping the Good Girl/Bad Boy trope. Harper drinks and hooks up and acts out when she's feeling overwhelmed, while her first love and current ex, Declan, is careful and considerate and responsible — until he's not. My favorite part of this novel was its climactic scene; my heart was literally pounding. Read The Year We Fell Apart if you're into romances full of conflict and will-they-won't-they moments. In Real Life is Catfish set in Vegas, and it so good. Hannah and Nick have been online besties for years and (they think) they know everything about each other. When Hannah surprises Nick with a visit in Sin City, she learns the startling truth: He hasn't been completely forthcoming. This story is full of delicious angst, its pacing is fantastic, and its characters, despite their dishonesty with each other and, often, themselves, are utterly endearing. Hannah and Nick's online and in real life (!) relationship gave me all the feels.
Favorite 2016 YA Magical Realism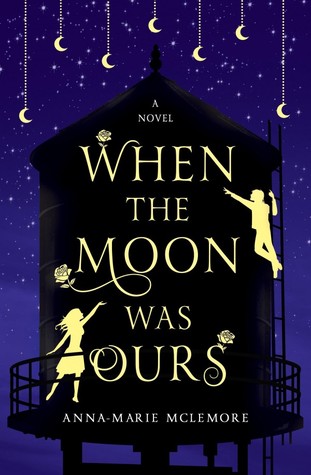 Everything that's amazing about YA: unique plot, gorgeous prose, unforgettable characters, plus threads of magic so strange and surreally beautiful, I couldn't help but be absorbed into this extraordinary world. When the Moon Was Ours is the story of enigmatic Miel, who grows roses from her wrist, and who loves Sam, a boy who has a penchant for hanging moons about town, and who is keeping a potentially devastating secret. I loved this story's twists, its reverential portrayal of LGBTQIA themes, and the tangible bond between its lead characters. All the stars (or moons) for this enchanting novel.
Favorite 2016 Genre Bender

These Vicious Masks is Austen-esque, but with characters who have special abilities, sort of like X-Men, an element that gives the novel an extra layer of awesome. Protagonist Evelyn is dry and witty, especially regarding the societal norms of her Victorian world. She's not interested in balls or fancy dresses or marriage, and she balks with the best sort of snark. Plus, she's super loyal and always courageous. If you're looking for a lighthearted read with a heroine you'll root for immediately, be sure to check out These Vicious Masks.
Favorite 2016 YA Series Wrap-Up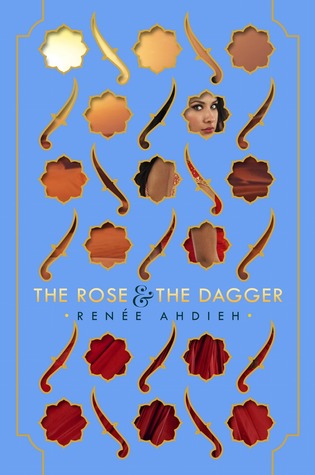 The Rose and the Dagger is a very satisfying end to an incredible duology. Renee Ahdieh pens some of the most beautiful prose I've read. Her descriptions are lush, and she has this way of relating her characters' emotions that's so powerful. This story is fantastical (flying carpets, fire manipulators, magic spells, serpents) and has some stunning twists, but it never gets lost in sensationalism. Its characters are layered and authentic, its relationships are real and often imperfect, and it's grounded in feminism — a most excellent spin on The Arabian Nights: Tales From 1,001 Nights.
Favorite 2016 Debut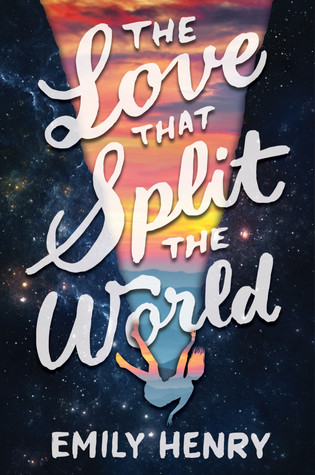 The Love That Split the World is beautiful, emotional, and despite its… um… more extraordinary elements, it feels incredibly real. Protagonist Natalie Cleary is  dealing with a lot: a complicated break-up, a best friend who's moving away, nerves regarding her acceptance to Brown, and the conflicted feelings that've come with being an American Indian adopted into a white family. On top of all that, she's had a lifetime of nightmares and visions and strange lapses in time. Then she meets Beau. I suspect that your enjoyment of this novel will hinge on whether you buy into Natalie and Beau's intense relationship — I absolutely do. From its first chapter, I could not put this book down. Big recommend!
Favorite Reads Published Before 2016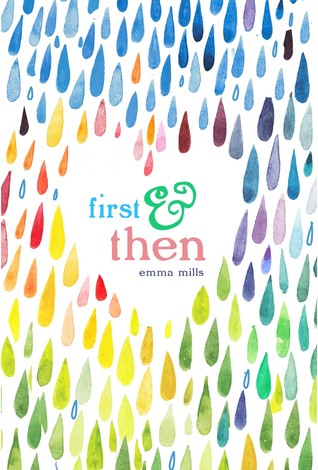 What's Broken Between Us's MC, Amanda, while closed off and full of grief, is incredibly relatable. Her big brother Jonathan, with whom she has a painfully complex relationship, has just finished a year-long prison sentence for killing his friend and seriously injuring his girlfriend while driving drunk. Amanda's (non?) relationship with one-time flame Henry is equally complicated. My heart hurt through the better part of this novel, but at the same time, there's a thread of hopefulness running through its pages. Simon vs. the Homo Sapiens Agenda won the William C. Morris Award last year — it's smart and funny and voice-y. Protagonist Simon is a drama kid who's being blackmailed because of his sexuality, and he's also dealing with changing friendships, his slightly offbeat (but cool) family, and his own identity. This is a thoughtful read that prompts contemplation while at the same time being delightfully entertaining. First & Then made me happy, happy, happy. I loved protagonist Devon and her stellar voice, the small town setting, the football backdrop, Foster (oh, Foster — so sweet), the incredibly likable cast of supporting characters, and the hints of romance. I can't wait to read more from Emma Mills! Althea & Oliver is gritty and poignant. It's set in the late nineties, and author Cristina Moracho does an amazing job of nailing down the simpler, grungier feel of the decade. Althea and Oliver have been best friends forever, which works, until Althea develops feelings for Oliver, and he begins to suffer from a debilitating sleep disorder. These two have the most riveting character arcs, and even in their ugliest moments, I found myself hoping they'd triumph. 
Non-YA Favorites Read in 2016

I want to live in the beautiful, beautiful world that is The Night Circus. The spun-sugar prose, the lovingly crafted characters, the wonderfully vivid settings, the way multiple layers of story tie together in the end… I found it all to be perfection. Summer Skin far exceeded my sky-high expectations. It's a college-set story about friendship and love, about learning and growing and changing for the better — even when that's really, really hard. It's a sexy book in all the obvious ways, but it's the chemistry between MC Jess and trying-to-reform womanizer Mitch that makes this story sizzle. Rules For Stealing Stars tackles weighty issues (a mother's alcoholism, most notably), but it's a fairy tale as well, a book about sisters and magic and imagination and secrets and unbreakable bonds. Author Corey Ann Haydu combines protagonist Silly's authentic, youthful voice with charming insight and lovely descriptions, while creating a world that is both vastly sad and infinitely hopeful. In the Unlikely Event is historical fiction set in Elizabeth, New Jersey, a town where three planes crashed in the space of 58 days in late 1951 and early 1952. I love how the fates of the fictional citizens of Elizabeth are woven together, and how each of their paths alters in the wake of the plane crashes. I also love how the early 1950s come to life within the pages of this novel. It's all about the human experience, and it's full of heart.
So, that's it — my 2016 reading wrap-up.
Tell me! What'd you read and love in 2016?