(I plan to do a "Currently…" post every other Tuesday. You should join me! Find the origins of the idea HERE.)
Loving
Last Friday I came home to the most amazing surprise — a "congrats on your book deal!" package from my friend Tracey Neithercott. All kinds of wonderful things were included (First & Then, Jelly Bellies, and adorable paper products) but my very, very favorite item is the framed art below. It features a line from Kissing Max Holden and it made my heart incredibly happy. Thank you so very much, Tracey! ❤
Reading

Thicker Than Water by Kelly Fiore, which is fantastic so far. It's a dark contemporary YA about drug addiction and its impact on a teen girl and her family. I can't wait to see where it goes from here…
Watching
Over the last two weeks, I binge watched Making a Murderer, which was excellent. Obviously the documentary is biased and I'm still not 100% sure of the accuseds' guilt, but I feel certain the trials were unjust. This decades-spanning story was both terrifying and utterly captivating. I recommend watching if you're into true crime and/or criminal justice (or lack thereof).
Listening To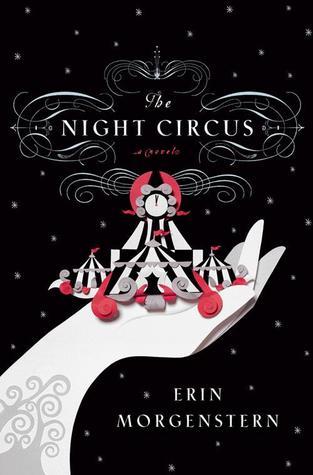 Erin Morenstern's The Night Circus, and it is magical. I'm not sure how I missed reading it when it was first published in 2011, but I'm so happy to be listening now. It's narrated by Jim Dale (of Harry Potter audiobook fame) and he's just as remarkable as the story's plot and atmosphere and prose.
Thinking About
The weekend I spent on the Chesapeake Bay with these writers…
So thankful for stunning sunrise walks, time dedicated to my revision, and the opportunity to learn from and be inspired by these girls. ❤
Anticipating
The end of my first round of Kissing Max Holden revisions. I'm well on my way, and planning to be done by the end of February. I'm super excited about the changes I'm making — I think Jill and Max are benefiting. 🙂
Wishing
Okay, this is going to sound crazy, but I'm wish for snow — though not for me. (I hate snow. And winter. And being cold.) My daughter wants to sled and make snow angels and have snowball fights very badly, but so far we've had a super mild winter. For her sake, I'm hoping we get a few flurries soon.
Making Me Happy
The beach — I've missed it since we moved from Florida to Virginia. I feel very lucky to have been able to enjoy these views over the last few days. The Chesapeake Bay is beautiful; even though it was very, very cold, I found seashells and sea glass and even a shark's tooth!
What's currently making YOU happy?